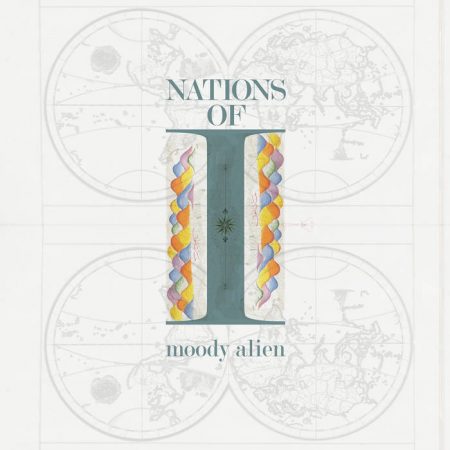 Moody Alien - Nations of I
Moody Alien is an artist based in Thessaloniki, Greece. He runs the experimental label Thirsty Leaves Music since 2014. All tracks on this album were composed or improvised by him, playing processed vibraphone, marimbas & glockenspiel, as well as taking care of mixing, mastering and artwork design.
Featured guests:
Jeremy Young ― sine & triangle waves, brushes, "radio transmissions" on "Steve was Reight" & "Steve was Left".
Markus Reineke ― bass recorder, amplified objects on "Subjectivity Rules v.2".
Vasilis Bacharidis – voice on the "Subjectivity Rules" suite (3 tracks)
The music is peaceful, pensive, with repetitive patterns of vibraphone and marimba that sometimes bring to mind the way the African mbira or thumb piano is played, though in a slower pace. "Steve was Reight" and "Steve was Left" in their repetitive flow are clearly alluding to one of the world's most famous minimal music composers. Small sweeping electronic tones, wind instruments, muffled voices and whatnot add to the sonorous richness of the pieces. Lovely!
Released May 2021. Includes a 24-bit digital album with bonus track.
Medium: LP
Related Products