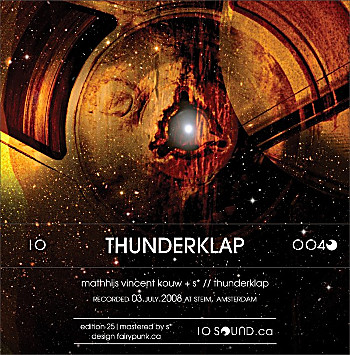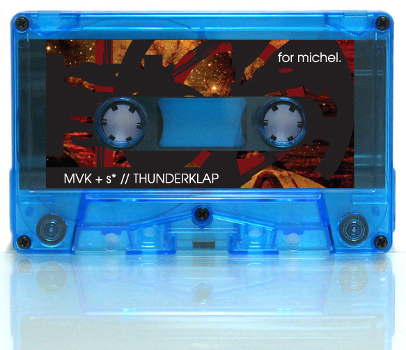 Matthijs Vincent Kouw + S* - Thunderklap
Matthijs Vincent Kouw is a Dutch sound artist and experimental composer exploring the relation between movement and stasis by juxtaposing drones with more dynamic counter-elements — a process that may be called "kinetic engineering."
S* is an offworld improviser riding on beams of sound and light. IO.SOUND is her imprint.
This tape contains an unrestrained yet at times delicate channelling of improvisation by the two, recorded live in one take on 03 July 2008 at STEIM, Amsterdam, shortly after the passing of founder and experimental "crackle" performer Michel Waisvisz. Shifting between waves of noise and ambiance, loops and events, Thunderklap is a personal requiem for Michel. Equipment: turntablist set-up with digital vinyl system for source samples; STEIM homebuilt analogue synthesizer; laptop digital signal processing.
Medium: Music Cassette
Related Products