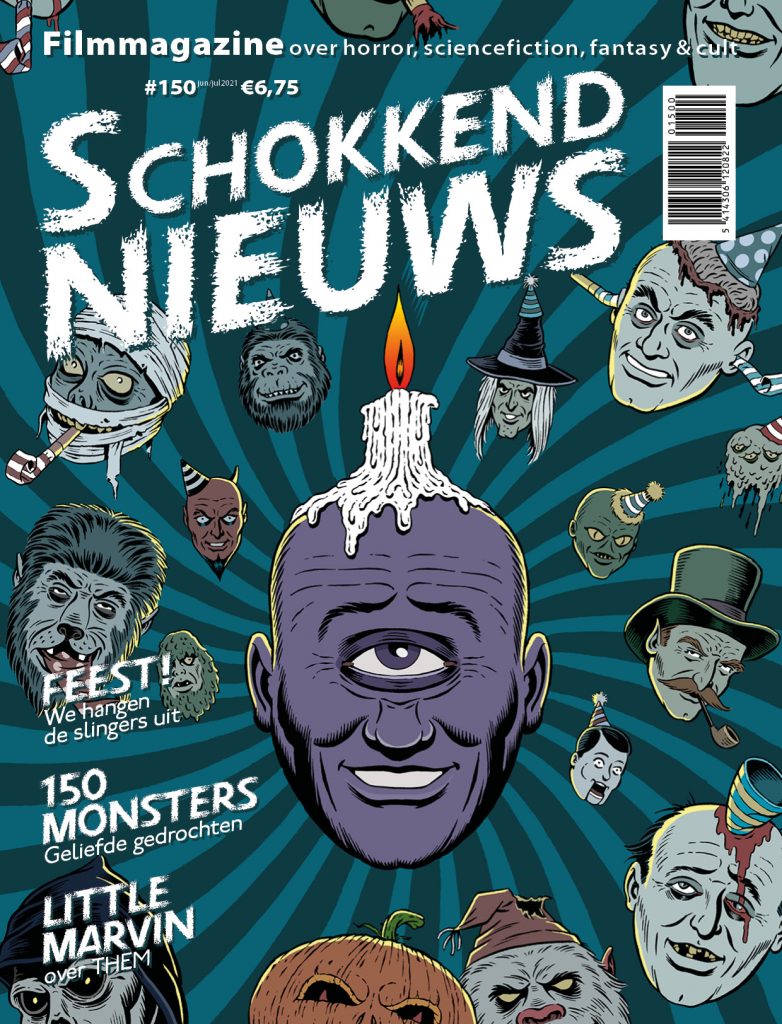 Schokkend Nieuws - 150 (Juni/Juli 2021)
Celebrating their 150th issue!! In Dutch only, sorry.
In 29 jaar verschenen er 150 nummers van Schokkend Nieuws. Bart van der Put haalt feestelijke herinneringen op en Julius Koetsier verkent de wereld van feestscènes in genrefilms. Ook is er onze top 150 monsters. Benieuwd of jouw favoriet ertussen staat? Koop dat blad.
Dan lees je daarnaast ook nog recensies van THE BOY BEHIND THE DOOR en STRAWBERRY MANSION, twee essays van Hans Dewijngaert (een over Stephen King en een over A QUIET PLACE en BIRD BOX) en een interview met Little Marvin (THEM).
Verder staat het nummer weer bomvol dvd- en blu-rayrecensies, columns en Nederhorrornieuws.
Medium: Magazine
Related Products