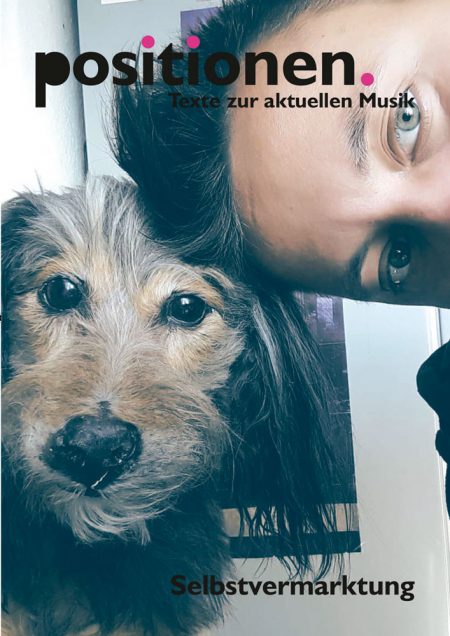 Positionen - Texte zur Aktuellen Musik - Nr. 118 (February 2019)
This magazine is in German language only. But for your info: Positionen presents and goes into dialogue with contemporary music and cultural practices both in the German-speaking area and internationally. The journal was founded in former East Germany in 1988 and is now run from Berlin by the Editors Andreas Engström and Bastian Zimmermann. Positionen presents thematically oriented issues with essays, portraits, interviews, and specials as well as a variety of "Positionen" ("Positions"): Comments on contemporary discourses in recordings, books, festivals, concerts, exhibitions as well as musical aspects in e.g. the visual arts, fashion, and performance.
Now based in Berlin, Positionen is published four times a year. In addition, articles and reviews are published online, too.
Positionen #118: Selbstvermarktung (Cover: Neo Hülcker)
‍Svenja Reiner Neue Musik – Neue Fans?
Katja Heldt Eine Wunderkammer für Luxemburg – Das Festival rainy days. Ein Interview mit Lydia Rilling
Julian Kämper  #self #loveyourself #mentalhealth #goals
Nina Noeske  (Selbst-)Reflexion in der Gegenwartsmusik – mit einigen Notizen zum Thema »Gender«
Bill Dietz & Diego Grossmann A Mediation
Tatjana Mehner  Komponierte Bilder – Komponistenbilder
Patricia Hofmann Kampagne der Initiative Neue Musik Berlin field Notes zur Stärkung der zeitgenössischen Musikszene in Berlin. Ein Interview mit Lisa Benjes
Special: Diskursverlust – Diskursnotwendigkeit
Andreas Engström  Was bleibt (von der Musik), wenn es keine Reflexion, keinen Dialog, keinen Diskurs mehr gibt?
Theresa Beyer  Community Building – ein Paradigmenwechsel? Die Chancen für den Musikjournalismus
Fabian Czolbe  Diesen Diskurs brauchen wir nicht!
Medium: Magazine
Related Products