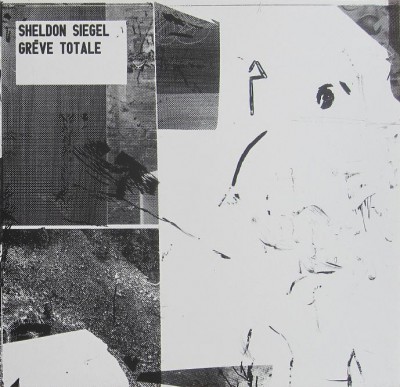 Sheldon Siegel - Grève Totale
Sheldon Siegel (no, not the American novelist, but a Belgian trio with Erik
Heestermans, Gerard Herman & Gino Coomans) were artists in residence
at Scheld'apen (Antwerp, Belgium) in September and October 2011.
This double LP is the result, limited to 250 copies on 140 gram black vinyl, with hand-numbered and hand-painted labels. Housed in a silk screen printed fold-open sleeve, with insert. Three different sleeve designs were made.
Sides A & B were recorded in the Scheld'apen hangar on Friday, September 11, 2011.
Side C was recorded in the same hangar on Saturday, September 12, 2011.
Side D was recorded live at Scheld'apen on Friday, October 14, 2011.
Special guest on side D: Cassis Cornuta (Daniel Renders)
Medium: 2LP
Related Products