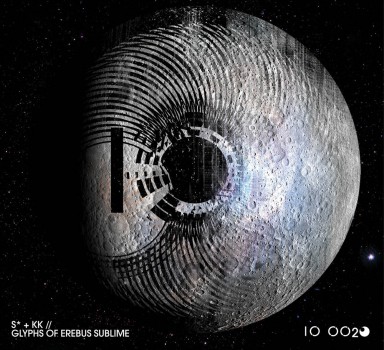 KK + S* - Glyphs Of Erebus Sublime
Collaboration between Katherine Kline of Montreal industrial/noise outfit Dreamcatcher and s*, offworld entity. Captured live in 2008, this improvisation utilises reel-to-reel machines, tape loops, homebuilt electronics and analogue devices to craft a psychedelic noisescape that shifts from static and silence to harmony and dissonance. Somewhere between musique concrete, Terry Riley and Wolf Eyes, Glyphs has strangely broken the top 10 on CKUT FM's charts in Montréal.
APPARATUS_ REEL-TO-REEL MACHINES; LOOPS CIRCA 1998 FROM CITR'S NOIZ-R; FEEDBACK MIXER; ELECTRICAL CURRENT; MICROPHONES; SAMPLER; FREQUENCY GENERATOR; TESLA COIL.
IO.SOUND: "off orbit from exoteric systems, alien frequency transmissions, decompiled drifts of static, encoded recordings from submerged civilizations, long obsolete traces, motion captures of invisible interference, analogue loops of haunted sound, electromagnetic traces of the dead.."
Medium: CD
Related Products