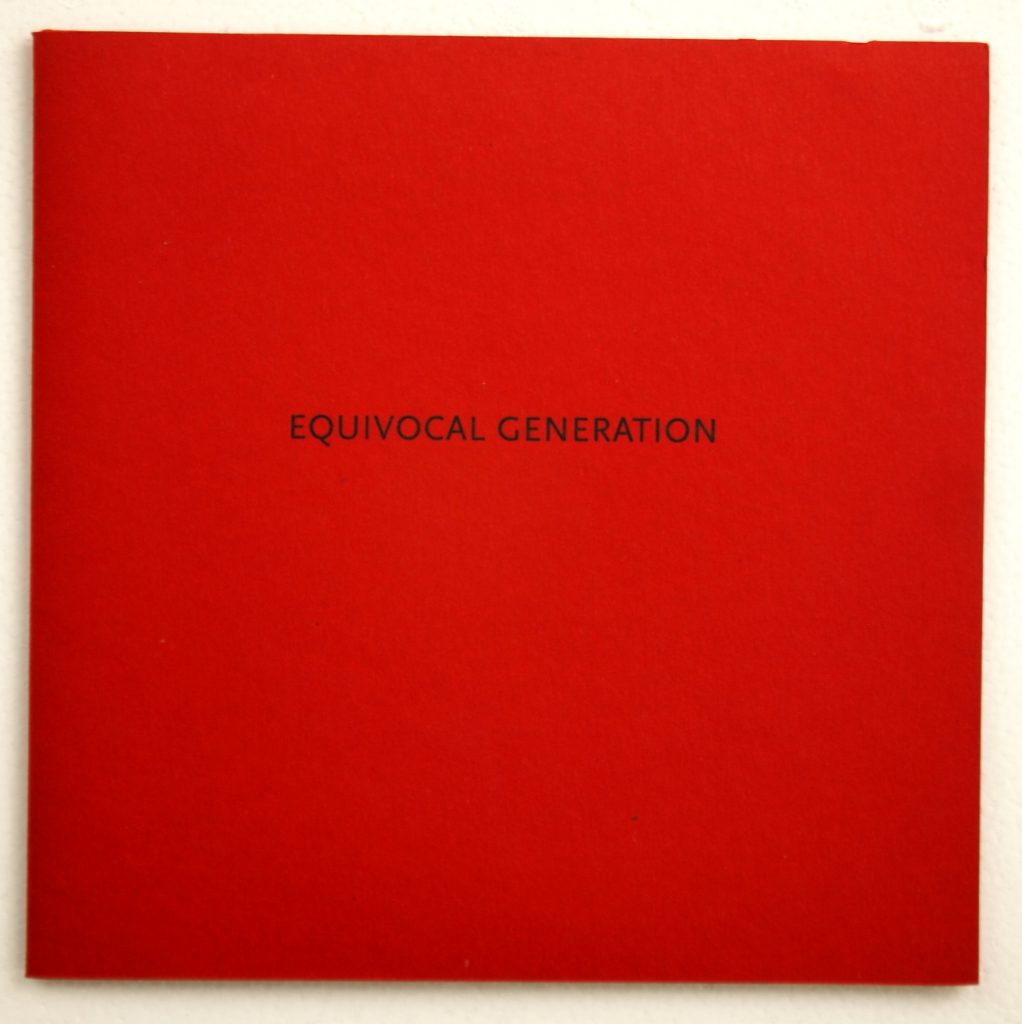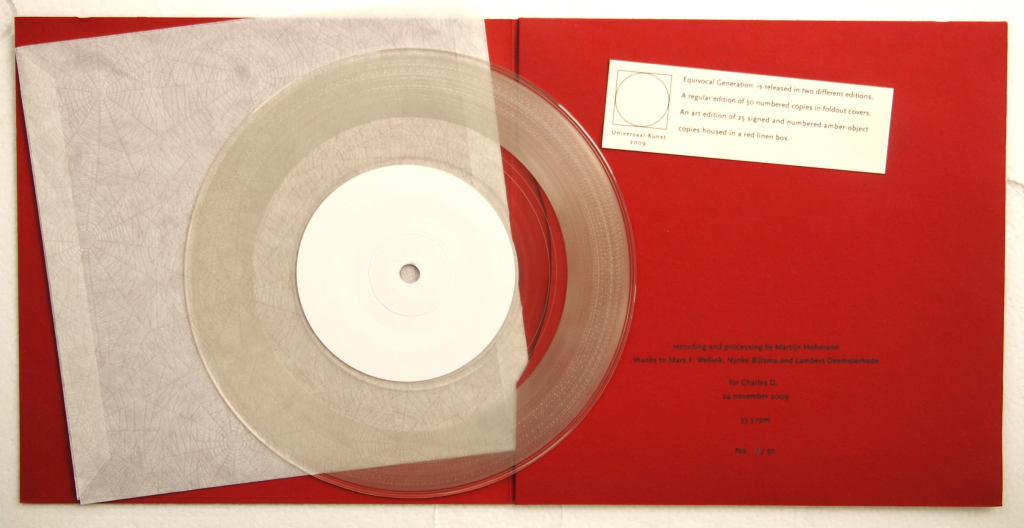 Martijn Hohmann - Equivocal Generation – A Study On Evolution.
Described as a tribute of some kind to Darwin's 'On The Origin Of Species' and Lucier's 'I'm sitting in a room' or
"to all evolutionary concepts" this one sided transparent 7″ vinyl pressing in a handmade fold-out sleeve is part of the regular edition, limited to 50 copies. This copy numbered 2/50.
N.B. this is not from the art edition (sold out), which includes a 7″ Baltic Amber object record with real enclosed insects and
leaves.
Medium: 7"
Related Products