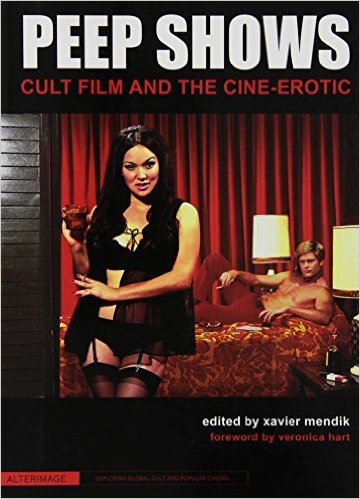 Xavier Mendik - Peep Shows: Cult Film and the Cine-Erotic
From mediations on explicit imagery and profiles of prominent performers to discussions of national nudities and the titillating thrills of new technologies, cine-erotica has become a significant and subversive category of contemporary film, media, and cultural studies.
Expanding on recent work in gender, cultural, and audience-based studies, Peep Shows: Cult Film and the Cine-Erotic
examines the global traditions of cult erotica, explaining key patterns, paradigms, and performers from the world of cult celluloid sexuality. Peep Shows includes profiles of porn performers and icons such as Ron Jeremy, Betty Page, Catherine Breillat, and Joe D'Amato. Essays also provides case studies of contemporary porn parodies, lesbian erotica, Japanese Pink porn cinema, Café Flesh, the Seduction cinema label, the dominatrix in erotic cinema, female porn viewers, burlesque cinema programming, and porno chic soundtracks. The volume features exclusive interviews with erotic performers Seka, Buck Angel, Misty Mundae, Christina 'Thriller' Lindberg, and the prolific porn producer, Michael L. Raso.
fthry
Medium: Book
Related Products