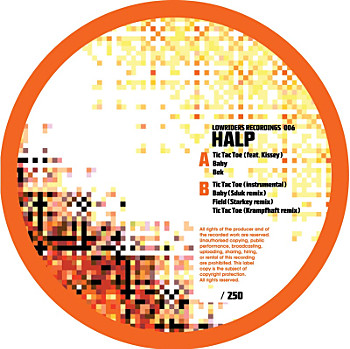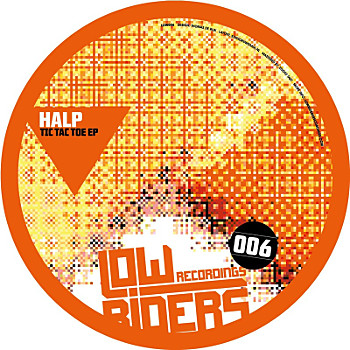 Halp - Tic Tac Toe EP
Lowriders crew-member HALP delivered the tracks for this juicy-looking orange plate. The cheerful title track with vocals by Kissey Asplund on vocals is a mix between detroit house, booty bass and future music.
'Baby' is a 2 step/house bumper with a big chord synthline carrying the tune and vocal chops sprinkled on top.
Bek is like your 808 swingbeat ghetto track: redundancy to the bone covered with bubbles and some essential vocoder science.
SDUK makes Baby into a dancefloor stomper, whereas Starkey's interpretation of Field (which appeared on the Beatitude compiler) adds and enhances drama and suspense from the original, be it unheard, making it more melancholic and classy in a new suit.
Final track is a Krampfhaft remix of Tic Tac Toe, schizofrenic, driven and recognizable as a mutated Juke screamer.
Medium: 12"
Related Products