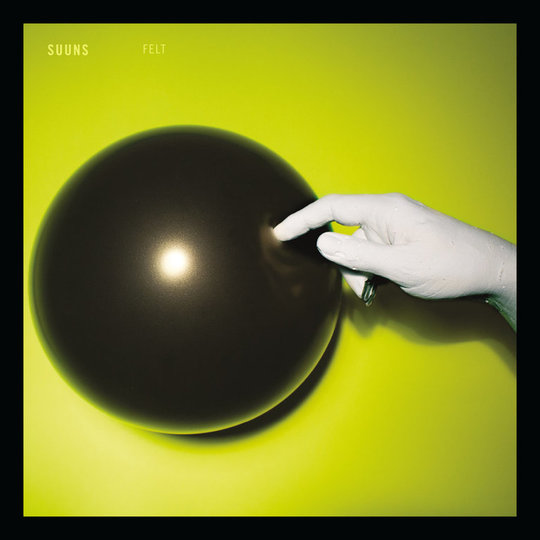 Suuns - Felt
"Cast in bleak and impenetrable blue light, the music of Montreal's Suuns could be a fitting counterpart to the most perplexing Scandinavian TV thriller. Through the opacity you can make out a few shapes – scrambled, martian guitar phrases played with little regard for pitch and tempo, bubbling analogue synthetics busying themselves like ants, and most clearly, the teeth-gritted drawl of vocalist Ben Shemie – a complex and often confusing protagonist.
Like those subtitled Arctic murder mysteries, Suuns have proven not to be to everyone's taste. One man's minimalism is another's boredom, so to speak, and the four-piece have tightroped between the two staunchly and nervelessly since their inception in 2007. Their oddball riffs and head-scratching effects are no doubt the result of boundless rabbit holes of knob-twisting and button-pushing – they commit to a mood without compromise, whether you like it or not." (album review by Andrew Harrison March 2, 2018)
including download code.
rrrqt
Medium: LP
Related Products