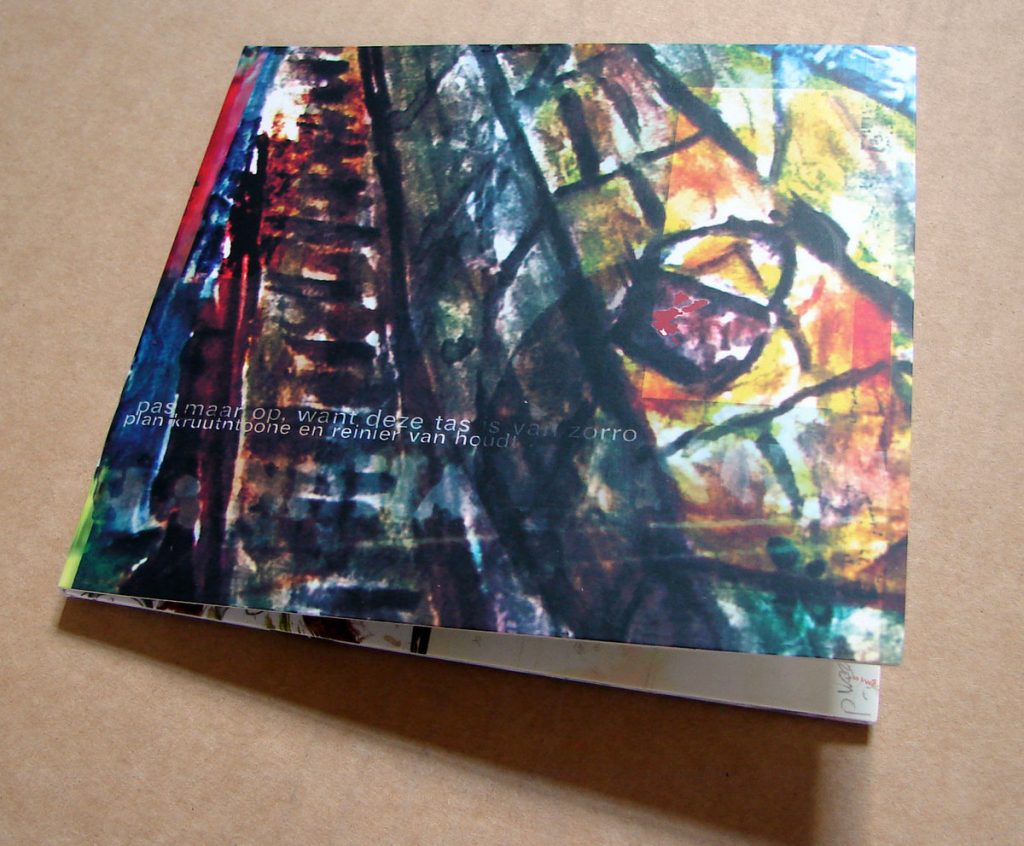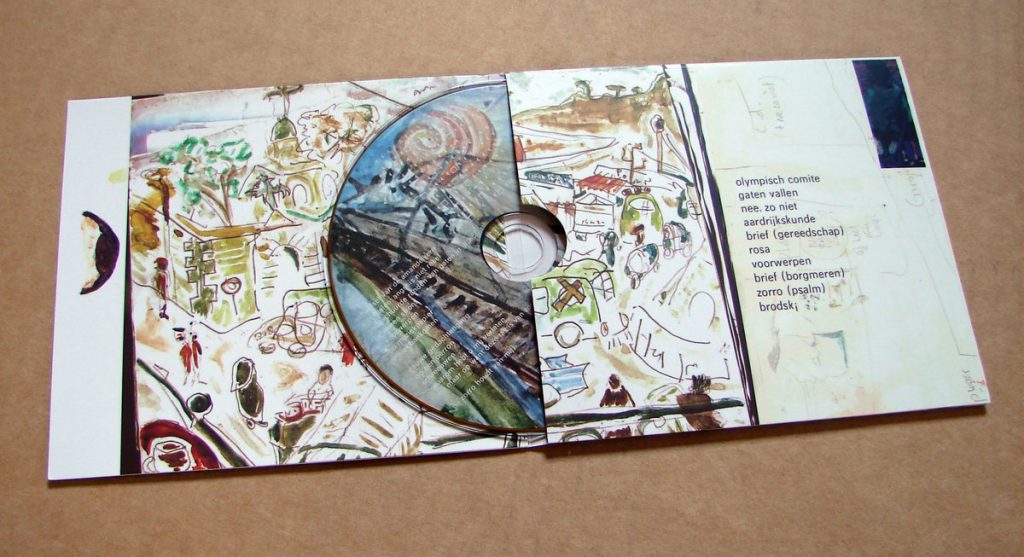 Plan Kruutntoone and Reinier van Houdt - Pas maar op, want deze tas is van Zorro (en Zorro houdt van mij)
..which is Dutch, meaning: "Watch out, this bag belongs to Zorro (… and Zorro cares for me)"
In their own contemporary version of "L'Histoire du Soldat" (the account of a soldier's pact with the devil dramatised by Stravinsky), Plan Kruutntoone and Reinier van Houdt roam the rough edges of holes in plaster, at home in a dangerous world. Sleeping in the flag, accepting their free daily buns. Gratefully learning from Igor S. and Sonic Y. while upholding the red flower.
"Guttural intonations of Dutch are matched by gruff and stark instrumental accompaniment. Guitar, bass, drums and piano along with interjections from trombone and accordion hang together in loose affiliation, moving jerkily towards the prescribed denouement."(Julian Cowley in The Wire)
Indeed, Kruutntoone is a trio without compromise and their collaboration with the tenderest and coolest piano player is all the more exciting.
Chris Muller: drums, motor, organ roar extension
Bas Alblas: all basses, trombone
Hansko Visser: guitars, Rosa, Chleb, lyrics, vocal and piano scores
Reinier van Houdt: piano, accordion, Chleb
Margijn Bosch, Jurgen Veenstra: additional voices
(Rosa and Chleb are instruments invented and built by Hansko Visser)
For the LP version, look here.
NBVLN
Medium: CD
Related Products