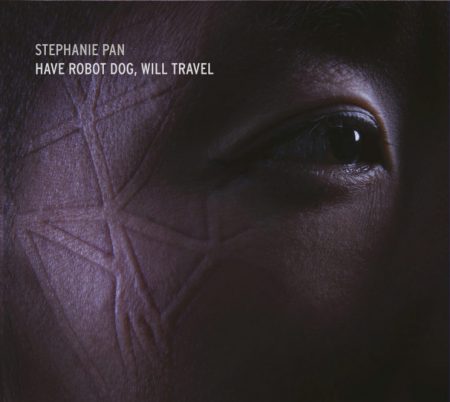 Stephanie Pan - Have Robot Dog, Will Travel
In Stephanie's own words: "A song cycle for the technological age. An ode to abstraction, to ambiguity, to words unsaid."
Stephanie Pan is a vocalist, performance artist, maker, and multi-instrumentalist based in The Hague. This is her first solo album, released 2018. With Stelios Manousakis she released a duo recording in 2013.
Manifold musical layers move independently of each other to create a constantly moving landscape, like little creatures on their own separate paths. Have Robot Dog, Will Travel is a genre-bending mash up of sound, combining explosive vocals and lush melodies with dirty, gritty beats, noise, delicate drones and fragile landscapes. In between experimental art pop / virtuosic extended voice / noise / participatory performance, the project appropriates digital aesthetics and sensibilities within the irregular and imperfect world of the human voice and analog instruments.
It is an intimate portrait on a rich bed of chaos and noise, with an instrumentarium composed of lo-fi electronics, baby synthesizers, toys and toy instruments, found objects, an autoharp, vintage keyboards, and vocal stylings that span pop music to experimental voice to belcanto singing.
Tracks:
1 On Handstands
2 Song For Being Alone #1
3 Song For Words Unsaid
4 Arbitrary Failures
5 Beast
6 Have Robot Dog, Will Travel
7 Residue
8 Bitter Dust
9 Ron Adams
Produced by Henry Vegam Mastered by Ludwig Maier. Artwork by Chaja Hertog.
NBVLN
Medium: CD
Related Products