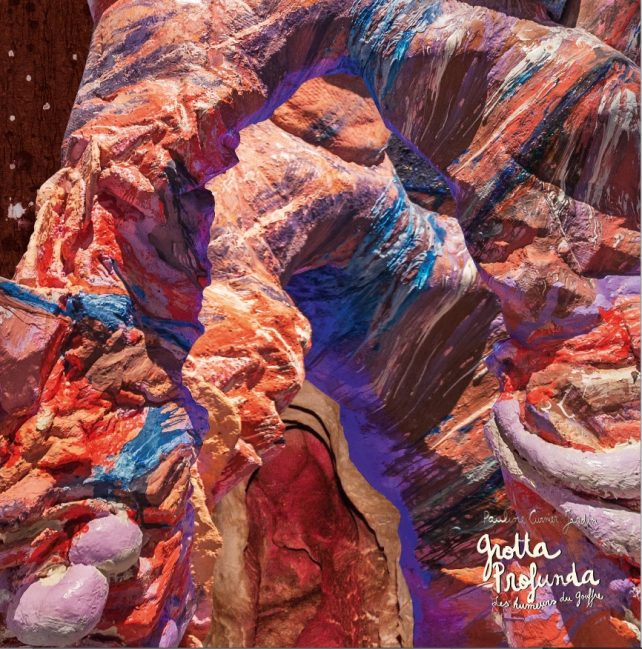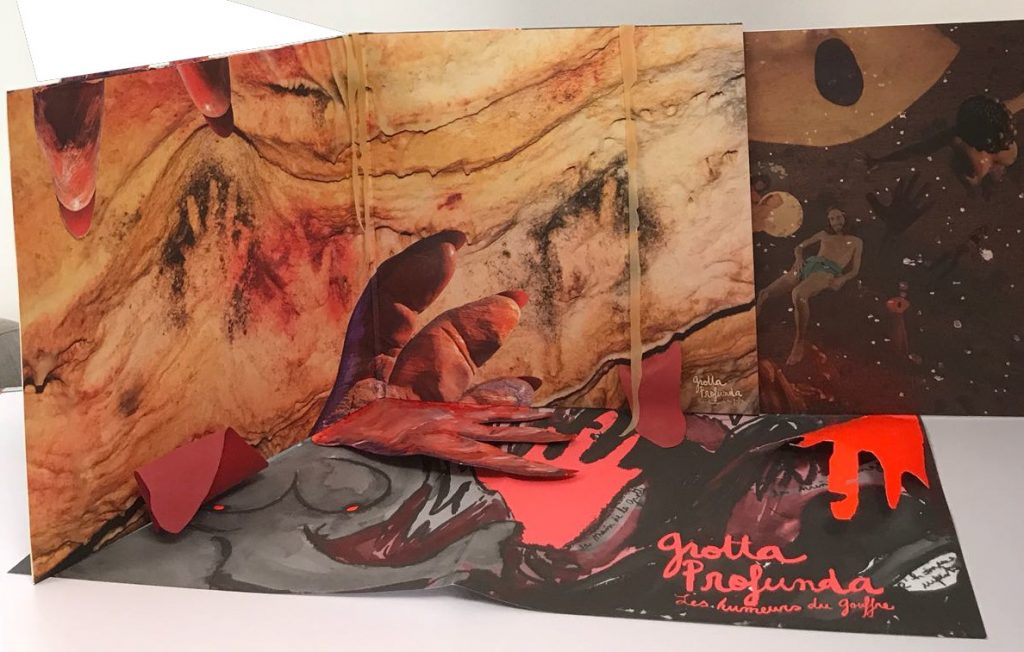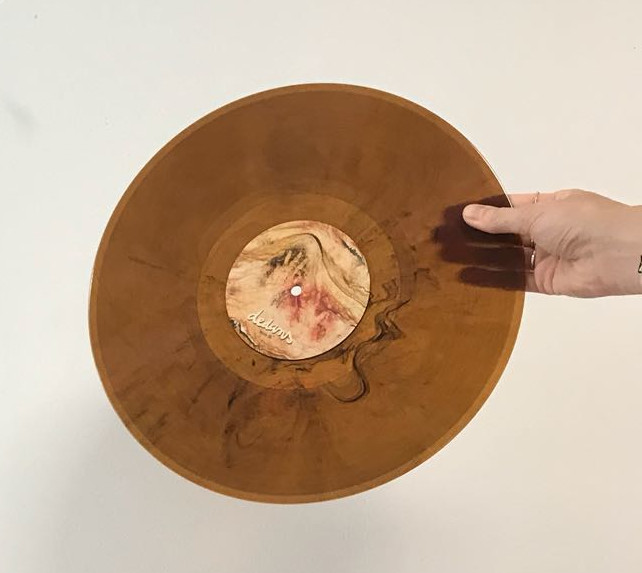 Pauline Curnier Jardin - Grotta Profunda
This record was published as part of a multimedia installation by Pauline Curnier Jardin, Pauline Curnier Jardin (1980, Marseille, France) a Berlin/Rome based artist working across installation, performance, film and drawing. The work was originally presented in 2011 at the 57th International Venice Biennale, in a later version, as the installation Grotta Profunda Approfundita, with the soundtrack that is on the LP.
The video tells the story of Bernadette, a Pyrenean visionary who experienced an invisible and religious Something that encouraged her to look for the Truth about the origins of Humanity inside a deep cave. A strange crowd pops up on her way in the grotto and turns her journey into a real ode to social studies.
Vincent Denieul composed the soundtrack, a polyphonic, cavernous ambience also using sounds by D.D.A.A., Unit Moebius, Jan van den Dobbelsteen, Teiji Ito among others. The vinyl is a nice marbled colour as you can see, in a gatefold cover with booklet. No rubber thingies included though 😉
Side 1: Grotta Profunda (Dehors) – 16" 09'
Side 2: Grotta Profunda (Dedans) – 13" 32'
Label:
KRIEG
/ 2018 KRIEG
Medium: LP
Related Products