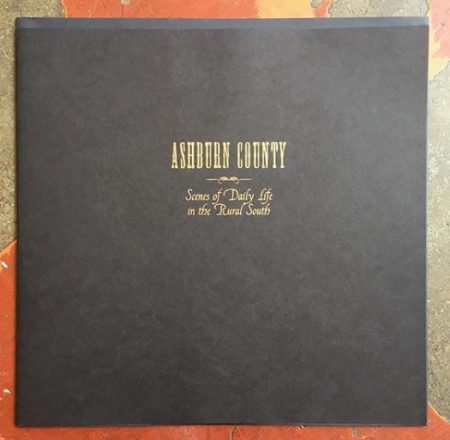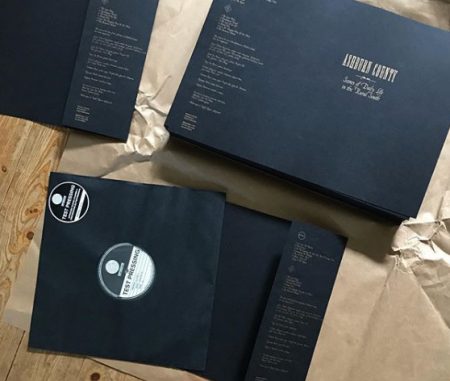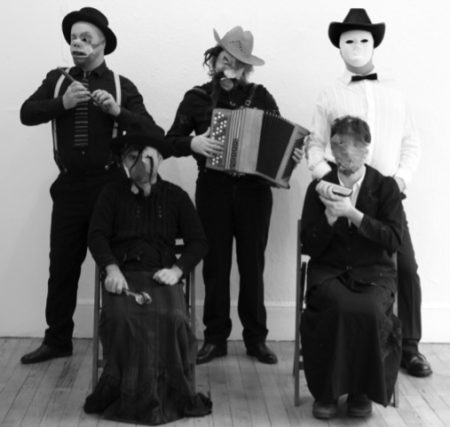 Ashburn County - Scenes Of Daily Life In The Rural South
A stunning record, kind of eerie and dark. Sleeve notes say it was recorded on location in Louisiana. Could it be that the swamps there emanate something that puts you in a morbid state of mind? The group plays an enormous palette of instruments (accordion, flutes, analog synths, trumpet, bells, cymbals, and much more), strewn across a bed of haunting atmospheres, mumbling or hysterical voices, rifle shots.. No songs in the conventional sense of the word, it´s more like visiting a cabinet of curiosities and being allowed a glance in a series of gloomy, moldy niches.
The sleeve is beautiful in its simplicity. Hand-printed (risograph) in gold on black paper. It has two inserts. Edition of 150 numbered copies.
A1 Let's Start The Auctions
A2 Owls In Love
A3 She Was Squeezing Her Head And Made A Strange Noise
A4 Conversations At Midnight
A5 Buy A Rifle, Man!
A6 Threat – Sirens Call
A7 Frogs In The Bayou
B1 The Cajun Party
B2 Psychological Turmoil
B3 The Cause Of Our Fall
B4 Mental Pain
B5 Curse The Almighty Pray For Our Mercy
B6 The Harmonica Woman
Medium: LP
Related Products