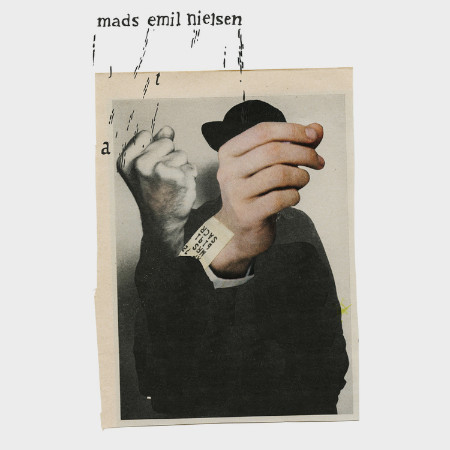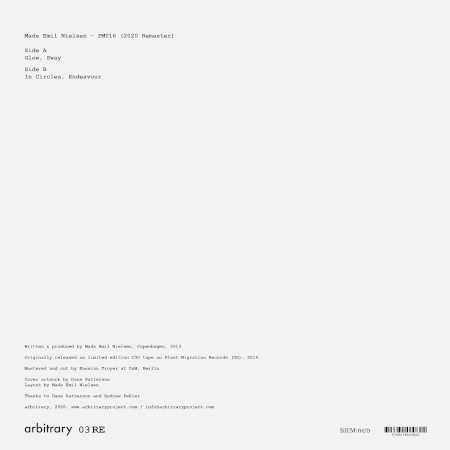 Mads Emil Nielsen - PM016 (2020 Remaster)
Remaster & vinyl reissue of a release from 2014 by Danish musician Mads Emil Nielsen (on C30 tape). The cover artwork by visual artist Dane Patterson is the same as on the original tape.
The four pieces are based on short orchestral and percussive samples manipulated by various synthesizer modules and effects processors. Variations are created by emphasizing different frequencies, harmonics, sections of short loops and the various surprises that result from the idiosyncrasies of each machine.
This reissue brings a more melodic side of Mads Emil Nielsen's work, who, during recent years, has been focused on more abstract electronic/acoustic material – such as his collaboration with Andrea Neumann and Framework series (graphic scores & recordings).
"Glow" was featured in Wire Magazine back then, and featured on The Wire Tapper compilation CD 37.
A1: Glow (2020 Remaster) – 7:27
A2: Sway (2020 Remaster) – 8:56
B1: In Circles (2020 Remaster) – 5:28
B2: Endeavour (2020 Remaster) – 8:56
45 RPM. Insde-Out sleeve, includes a download code.
Medium: LP
Related Products