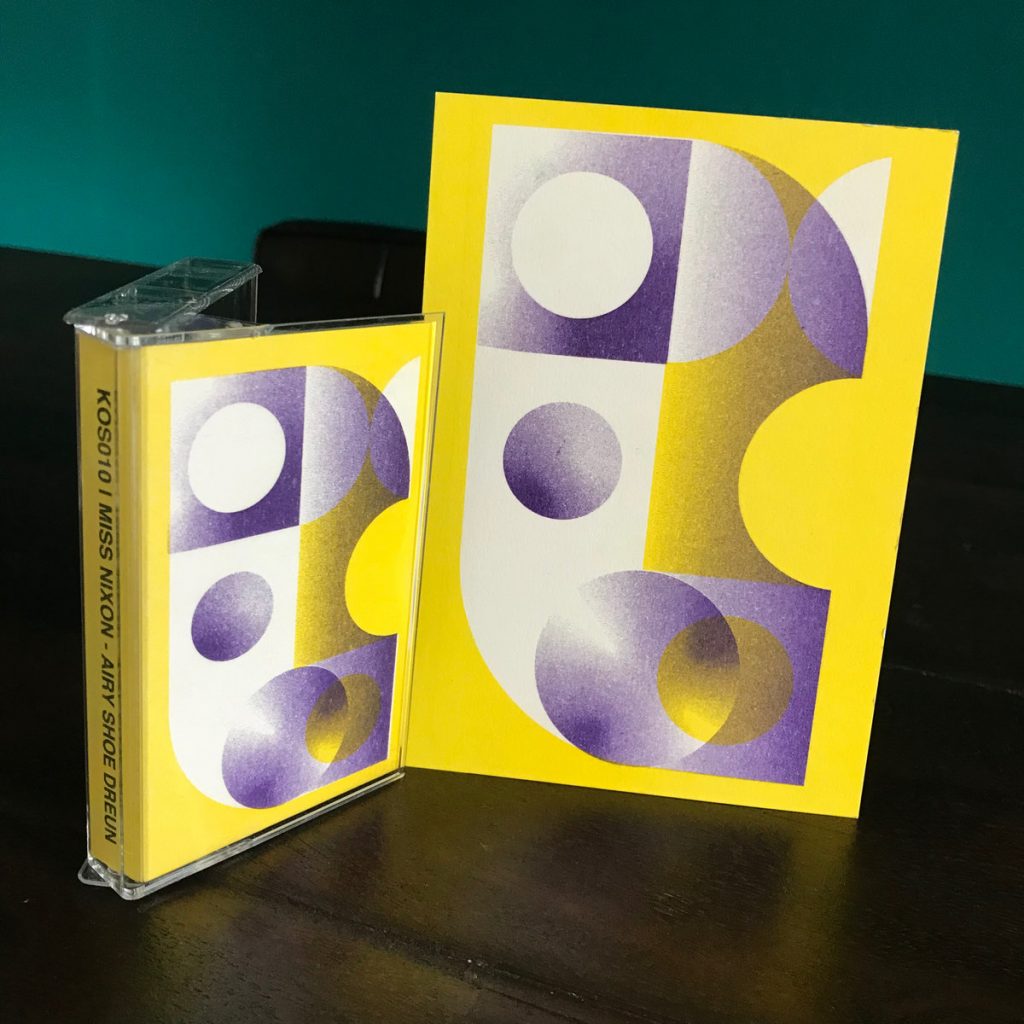 KOS010 | Miss Nixon - Airy Shoe Dreun
Rotterdam once again in these columns. But also: Barcelona! Newly released cassette on the KOSNIX label, run by KOS010 & Miss Nixon and actually based in both cities. They specialise in analogue electronic noodling, each on their own side of this album. Miss Nixon's style is more straightforward and calmly-paced than the more uptempo jittery KOS010 tracks with samples and vocodered phrases here and there. Total time is about an hour.
The beautiful graphic design, printed in RISO, was designed by Miss Nixon (under her Trademark Design brand). You get a nice postcard as bonus!
Medium: Music Cassette
Related Products