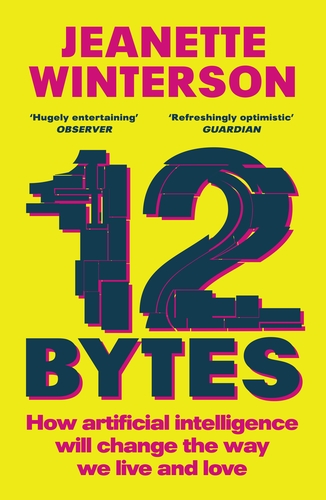 Jeanette Winterson - 12 Bytes
How is artificial intelligence changing the way we live and love? Drawing on her years of thinking and reading about AI, Jeanette Winterson looks to history, religion, myth, literature, politics and, of course, computer science to help us understand the radical changes to the way we live and love that are happening now.
With wit, compassion and curiosity, Winterson tackles AI's most interesting talking points – from the weirdness of backing up your brain and the connections between humans and non-human helpers to whether it's time to leave planet Earth.
'Very funny… A kind of comparative mythology, where the hype and ideology of cutting-edge tech is read through the lens of far older stories' Spectator
Paperback, published in 2022, 304 pages.
HSSS
Medium: Book
Related Products