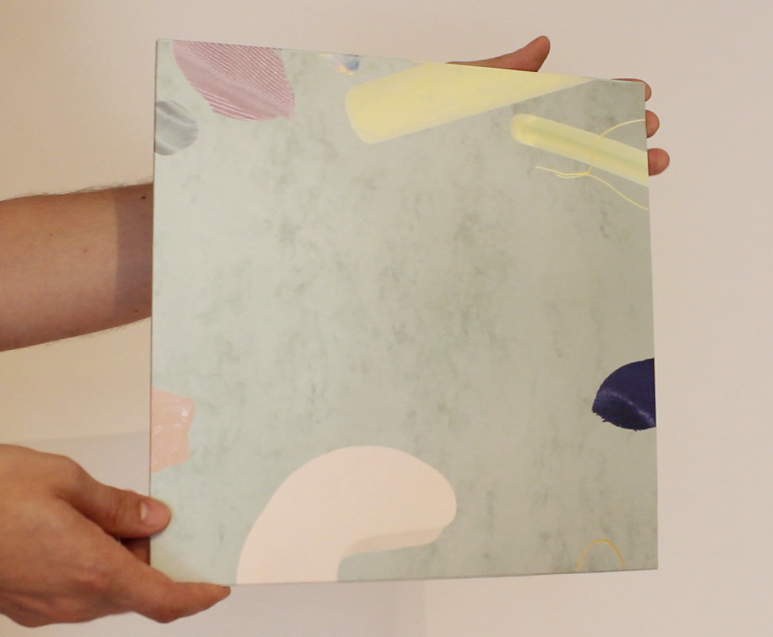 Gunnar Gunnsteinsson - LP
Gunnar Gunnsteinsson (1989, Reykjavík, Iceland) is a composer/musician who lives in Amsterdam. He likes to compose electronic music, seeking influences from a wide range of styles, for example, techno, renaissance music and levenslied/Schlager.
In the summer of 2015 Gunnar released a vinyl album, called "LP". It contains 40 minutes of electronic music, inspired by the vinyl format itself. Its two-sidedness and spiral groove inspired both the form and the material of the music. The outcome is a slowly moving narrative that can be seen as an ambience with dramatic events occurring every once in a while.
The album features a few main players, human and mechanical: the siren-like voice of Ásta Fanney Sigurðardóttir rings in a perpetual choral. The SYNTON, an old dutch modular synthesizer, situated in the composition studio of the Amsterdam Conservatory, provides the majority of the electronic sounds on the album. Also on one side, some hypnotizing harmonies by Daniel Lee (violin) and Wilma Pistorius (cello), and drones and organ-like bass tones by saxophonist Michal Gasztisch.
Cover artwork by Ásgerður Birna Björnsdóttir. Liner notes in English as well as in Icelandic. Edition of 100 copies.
Medium: LP
Related Products