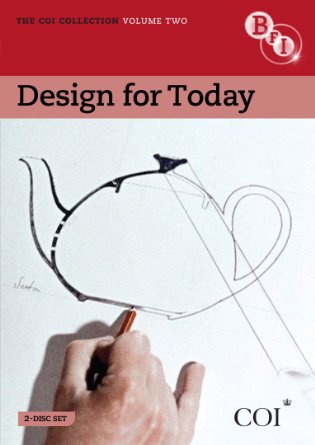 Central Office of Information - Design For Today
Established in 1946, the Central Office of Information (COI) was a successor to the wartime Ministry of Information and was responsible for producing thousands of films which celebrated Britain, its people and their achievements.
This second volume in the COI Collection surveys the subjects of architecture, design and fashion. Highlights include: Designing Women (1948), Joyce Grenfell takes us through the dos and donts of home furnishing; Brief City (1952), modernist architecture and design on show at the Festival of Britain; Design for Today (1965), Hugh Hudson's day-in-the-life of British design; Insight: Terence Conran (1981) and Insight: Zandra Rhodes (1981), Peter Greenaway and Michael Nyman team up in an early collaboration: The Pacemakers – BIBA (1970) a look at the work of Barbara Hulanicki.
This volume also boasts two newly commissioned scores by electronic pop band Saint Etienne. They give Designed in Britain (1959) and Design for Today (1965) a contemporary music make-over, whilst still retaining some original features. An accompanying booklet provides authoritative notes, along with Hugh Hudson's recollections of making Design for Today.
Medium: 2DVD
Related Products