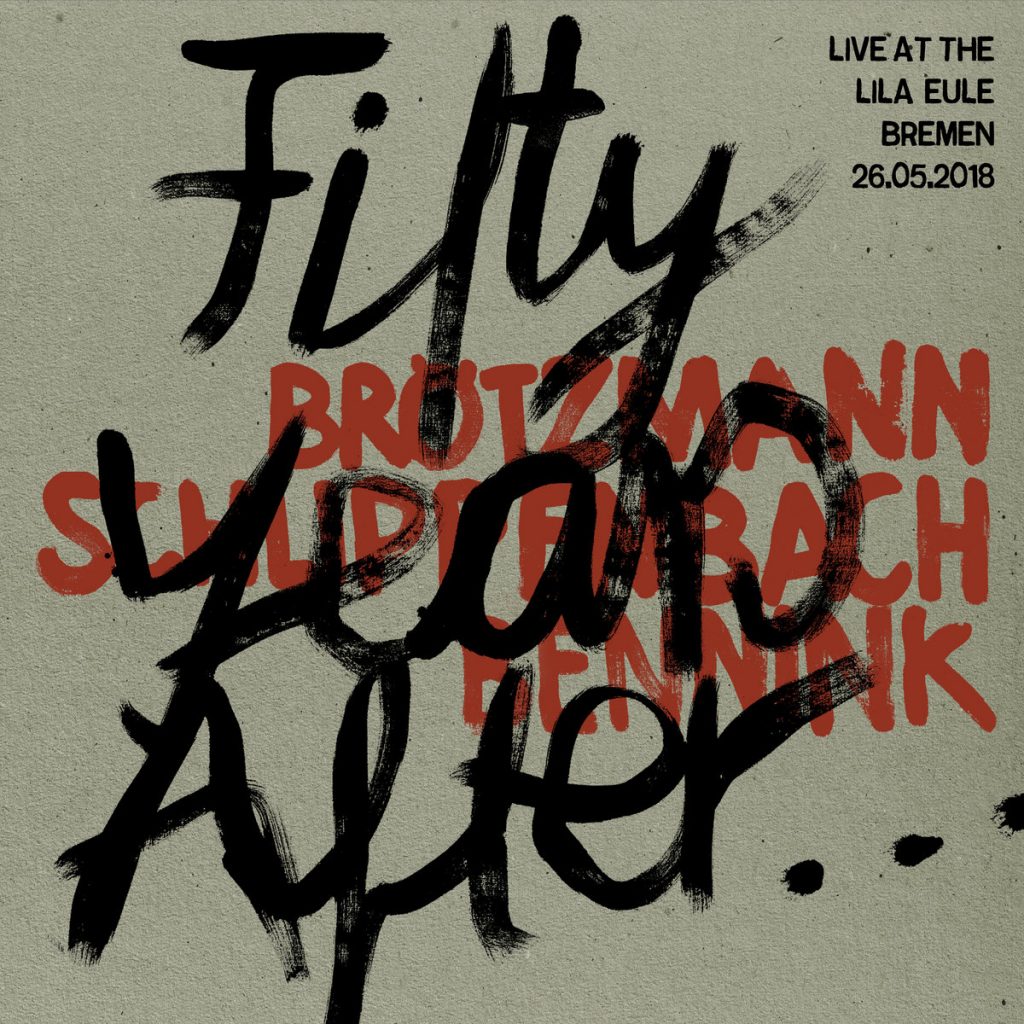 Peter Brötzmann, Alexander von Schlippenbach, Han Bennink - Fifty Years After… Live at The Lila Eule Bremen 26.05.2018
Here's a summary of a nice review by Eyal Hareuveni on freejazzblog.org:
"German, Berlin-based pianist Alexander von Schlippenbach (born in 1938) and Wuppertal-based reeds player Peter Brötzmann (born in 1941) with Dutch drummer Han Bennink (born in 1942) have accumulated together an unprecedented experience of more than 150 years of experience of playing free jazz and free-improvised music. In May 2018, they were invited to play at the Lila Eule club in Bremen, where the legendary sessions of Brötzmann's Machine Gun album had been recorded fifty years ago, as part of the club's 60th anniversary celebration.
Their long and winding musical paths of Brötzmann, von Schlippenbach, and Bennink have criss-crossed each other so many times that only a die-hard discaholic can chronicle all their shared meetings and recordings. Brötzmann was a key member in von Schlippenbach's Globe Unity Orchestra in the late sixties and seventies. All three played on German trumpeter Manfred Schoof's classic European Echoes (1969). Bennink played in Brötzmann's Machine Gun (1968).
Fifty Years After… is an instant classic. Brötzmann, von Schlippenbach and Bennink may have lost some of their raw energy and reckless stamina but they have gathered unparalleled and hard-won wisdom, sober perspective on what we call now free music (and how free it is, if at all) and enough irony and humor to keep their creativity flowing without surrendering to any distinct strategy, school, convention or even genre. Their version of free music sounds fresh and passionate, down-to-earth and unsentimental, and eager to take risks."
rrrqt
Medium: LP
Related Products