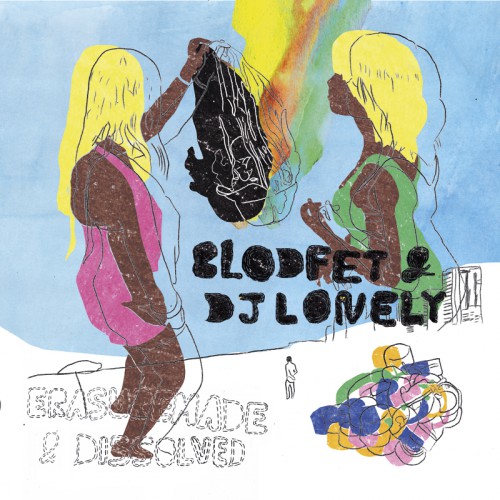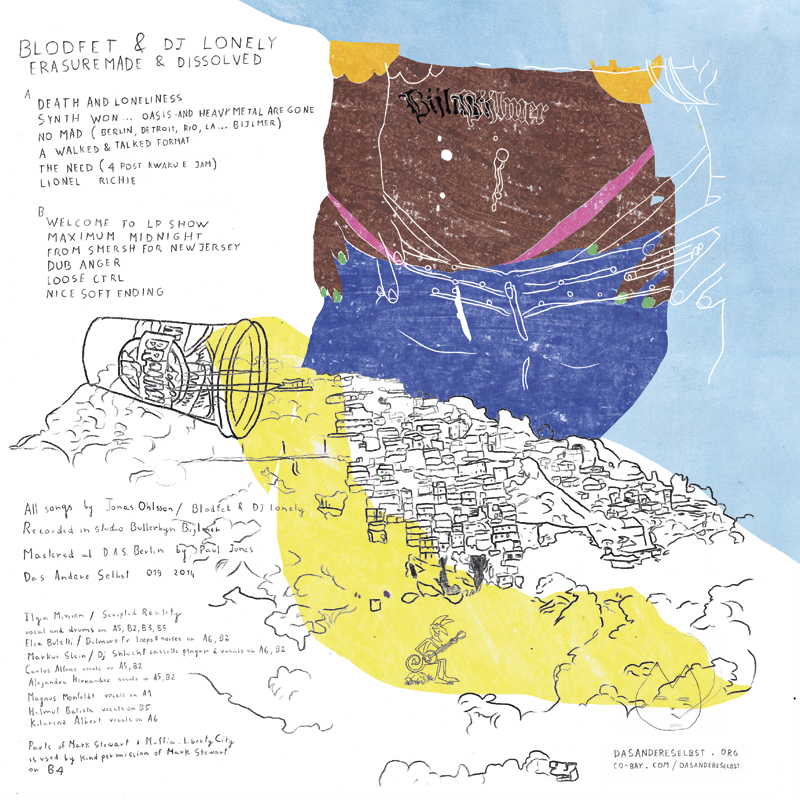 Blodfet & DJ Lonely - Erasuremade & Dissolved
Blodfet & DJ Lonely are two names for the same guy: Swedish born Amsterdam based artist, DJ, musician, curator, art teacher and globetrotter Jonas Ohlsson. He started to make electronic music back in 1988 with Kai Parviainen (Enema Syringe) in Enema & Gejonte, and released his solo debut as Blodfet & DJ Lonely on Börft records in 2003.
In life, art and music Jonas Ohlsson is a remixer of paradigms. He misplaces patterns to generate improper bliss and sudden clairvoyance. His sounds rummage in upper & lower music traditions, from musique concrète through favela bootie beat, industrial noise and synth pop.
From a musical unconscious, Erasuremade & Dissolved tells naked meta-stories, fueled by black belt irony lyrics and a Nordic Light euphoria. Ohlsson shows a really unique approach to electronic music and song writing, albeit quite dysfunctional songs. It's clear that Ohlsson is having a good time with the music and not taking himself too seriously.
Medium: LP
Related Products