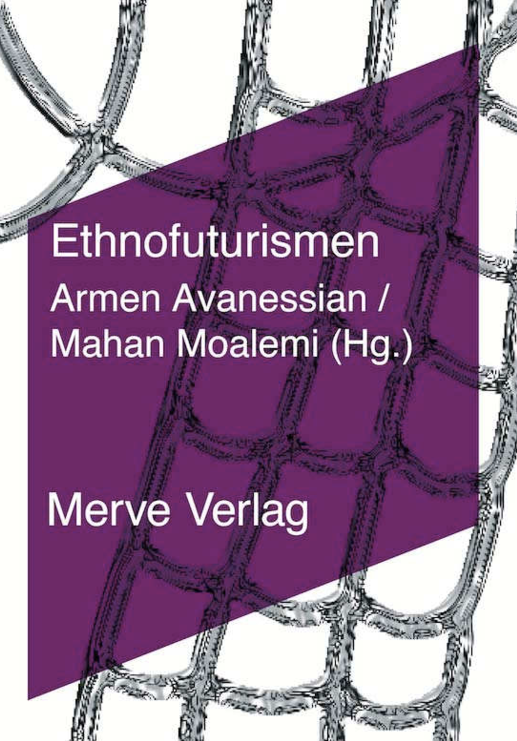 Armen Avanessian and Mahan Moalemi (Eds.) - Ethnofuturismen
In German. Texts by Sophia Al-Maria, Fatima Al Qadiri, Monira Al Qadiri, Aria Dean, Kodwo Eshun, Steve Goodman and Ann Greenspan.
Ethnofuturismus ist keine Erfindung, kein Neologismus, sondern eher eine ketzerische Neuschöpfung oder schlicht eine recycelte Terminologie. Er kehrt wieder zu der Frage zurück, warum es bestimmte manifeste Überlegungen zur Zukunft gegeben hat, die im Hinblick auf regionale, ethnische oder rassische Vorgaben und Entwicklungen angestellt wurden, während bestimmte andere sich nie auf solche Wagnisse eingelassen haben, und zwar weder kunstgeschichtlich oder als Merkmal des Science-fiction-Genres noch in irgendeiner ihrer eigenen kulturellen Produktionen. Und letzten Endes wird die Frage, wie diese einzelnen Kategorien und die Machtstrukturen, die auf ihnen gründen, bereits dem Sog der Zukunft unterliegen. Es geht darum zu schauen, ob solche Fragen überhaupt gestellt werden können, ob es möglich ist zu fragen: Wie kommt uns die Zukunft auf halbem Wege entgegen?
Afrofuturism, Blaccelerationism, Chinofuturism, Dubaification, Ethnofuturism, Futurism, Gulf Futurism!
Paperback, 150 pages in pocketbook format, published in 2018.
Medium: Book
Related Products