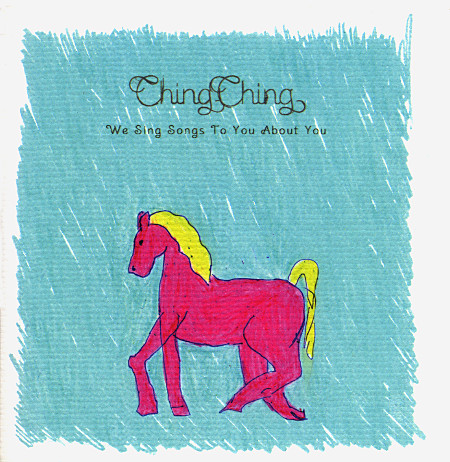 Ching Ching - We Sing Songs To You About You
Ching Ching, before known as Ching Chong Song is Julia LaMendola and Dan Gower. Based in Brooklyn, New York. They gracefully straddles the line between burlesque and performance art before soaring high above genre constraints and resting firmly in the realm of classic entertainment. It is lyrically and musically at once dark, hilarious and theatrical.
Third and most radical album by Brooklyn based band Ching Ching, "We sing songs to you about you" is a CD release of pop oddity, german cabaret and pure joy that will make you dance, laugh and cry in 12 stormy tracks. Sometimes delicate as a flamingo feather and sometimes as nervy as Klaus Nomi it features the original Ching Ching set of piano, saw and voices plus additional beats and grooves by producer and friend Kevin Blechdom.
Medium: CD
Related Products