You cannot add that amount of "Music and words" to the cart because there is not enough stock (0 remaining).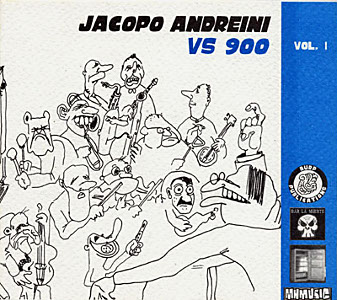 Jacopo Andreini - VS 900 vol.1
SPECIAL OFFER!
Jacopo Andreini plays since the late '80s many instruments, including drums, saxophones, guitar, bass and computer and is a Conductor of ensembles to play real-time improvisation thru conduction. Started listening north-african and middleeastern music, adding along the way metal, punk, jazz, pop and classical music. He recorded more than 140 albums and played around 1000 concerts in the last 10 years in Italy, Switzerland, France, Spain, Belgium, Holland, Denmark, Germany, Austria and United States.
Medium: CD
Related Products