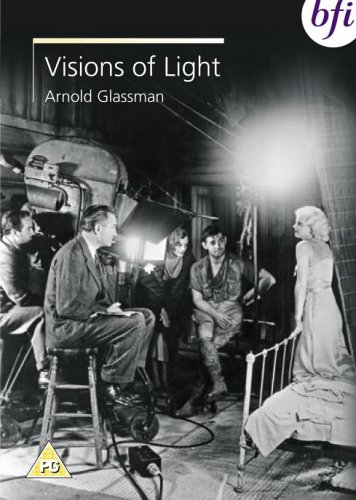 Arnold Glassman - Visions of Light – The Art Of Cinematography
Visions of Light is a celebration of one of the most vital – yet frequently overlooked – contributors to the art of filmmaking: the cinematographer, also known as the director of photography or lighting cameraman.
Made by the American Film Institute and NHK, the Japan Broadcast Corporation, it explores pioneering camerawork from over nearly a century of filmmaking and was the first behind-the-scenes look at the cinematography used in classic scenes from some of the most famous films in the world.
Visions of Light features interviews with 29 cinematographers and directors, who acknowledge and illustrate their influences, their mentors and their inspiration with over 100 film clips, and who share some of their tactics and trade secrets.
Among the many contributors are Ernest Dickerson, Spike Lee's cameraman from Do the Right Thing, Haskell Wexler (Who's Afraid of Virginia Woolf?, Days of Heaven), Vittorio Storaro (The Conformist, Apocalypse Now, The Last Emperor) and Nestor Almendros (Days of Heaven).
Featured films range from the early cinema of The Birth of a Nation (DW Griffith, 1915) and The Cabinet of Dr Caligari (Robert Wiene, 1919) to some of the best known cinema in history including Citizen Kane, Lawrence of Arabia, Goodfellas, Blue Velvet, Blade Runner, Star Wars and Raging Bull.
The DVD contains a listing all the films that are featured and credited on screen along with biographies of Arnold Glassman, writer and co-director Todd McCarthy and co-director and producer Stuart Samuels.
Medium: DVD
Related Products