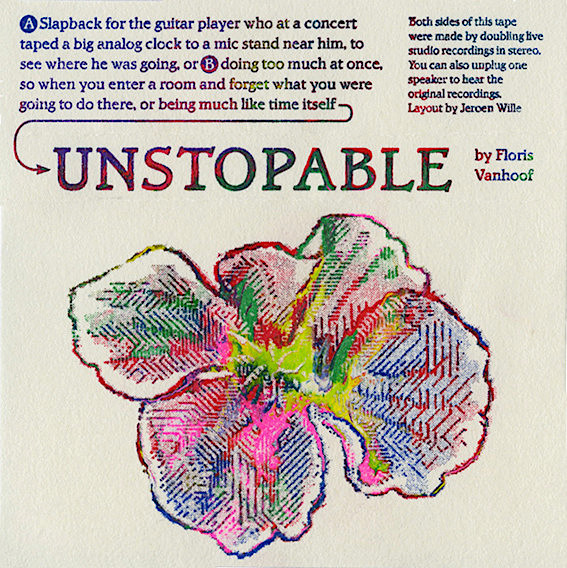 Floris Vanhoof - Unstopable
Unstopable is a solo tape by Floris Vanhoof the wellknown Belgian soundartist.
Side A: Slapback For The Guitar Player Who At A Concert Taped A Big Analog Clock To A Mic Stand Near Him, To See Where He Was Going, Or
Side B: Doing Too Much At Once, So When You Enter A Room And Forget What You Were Going To Do There, Or Being Much Like Time Itself
Both sides of this tape were made by doubling live studio recordings in stereo. You can also unplug one speaker to hear the original recordings.
Medium: Music Cassette
Related Products