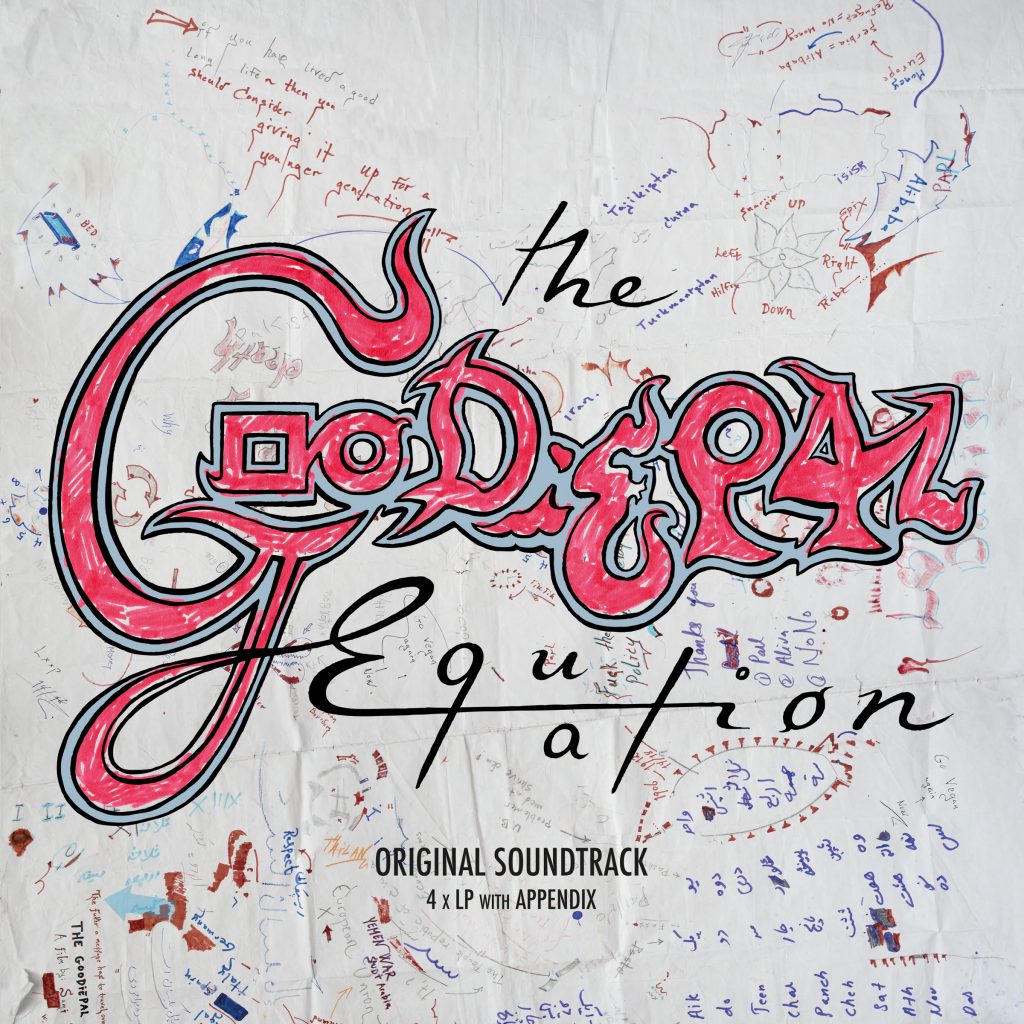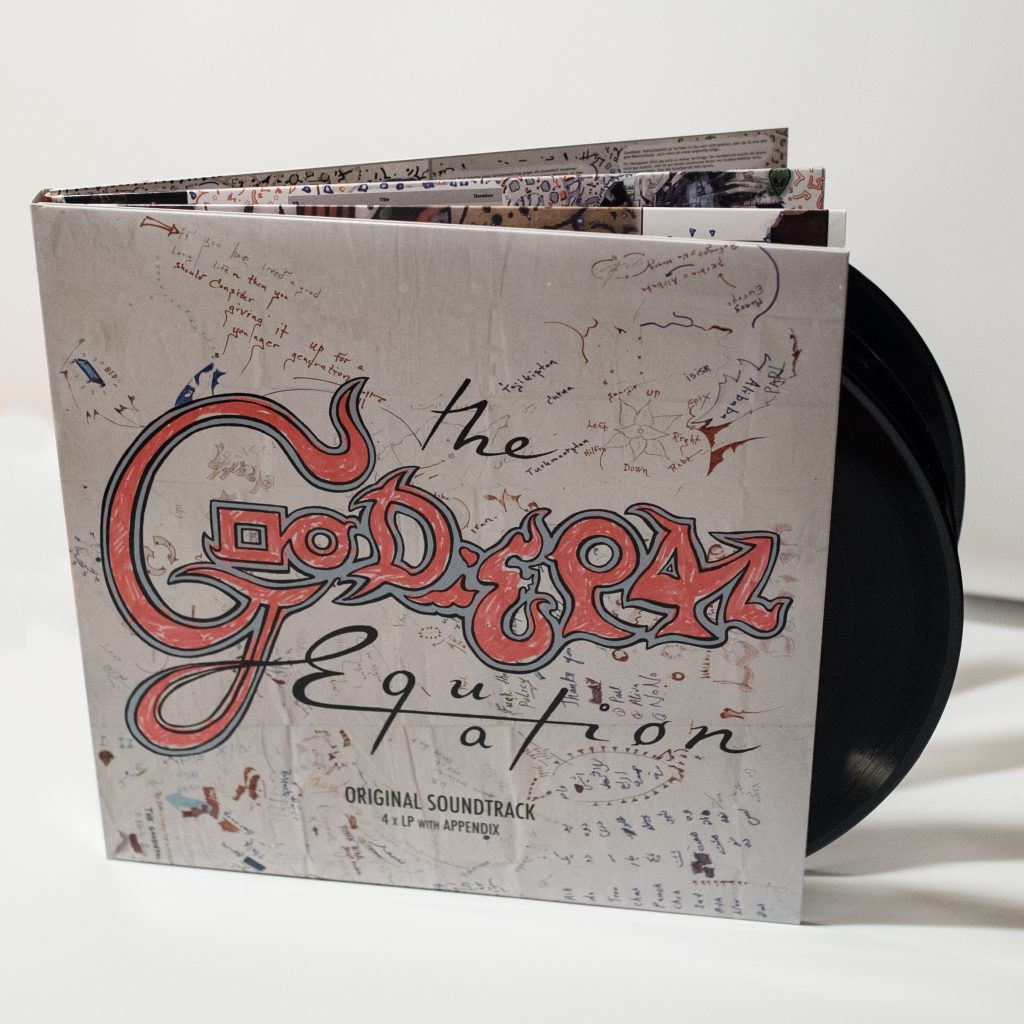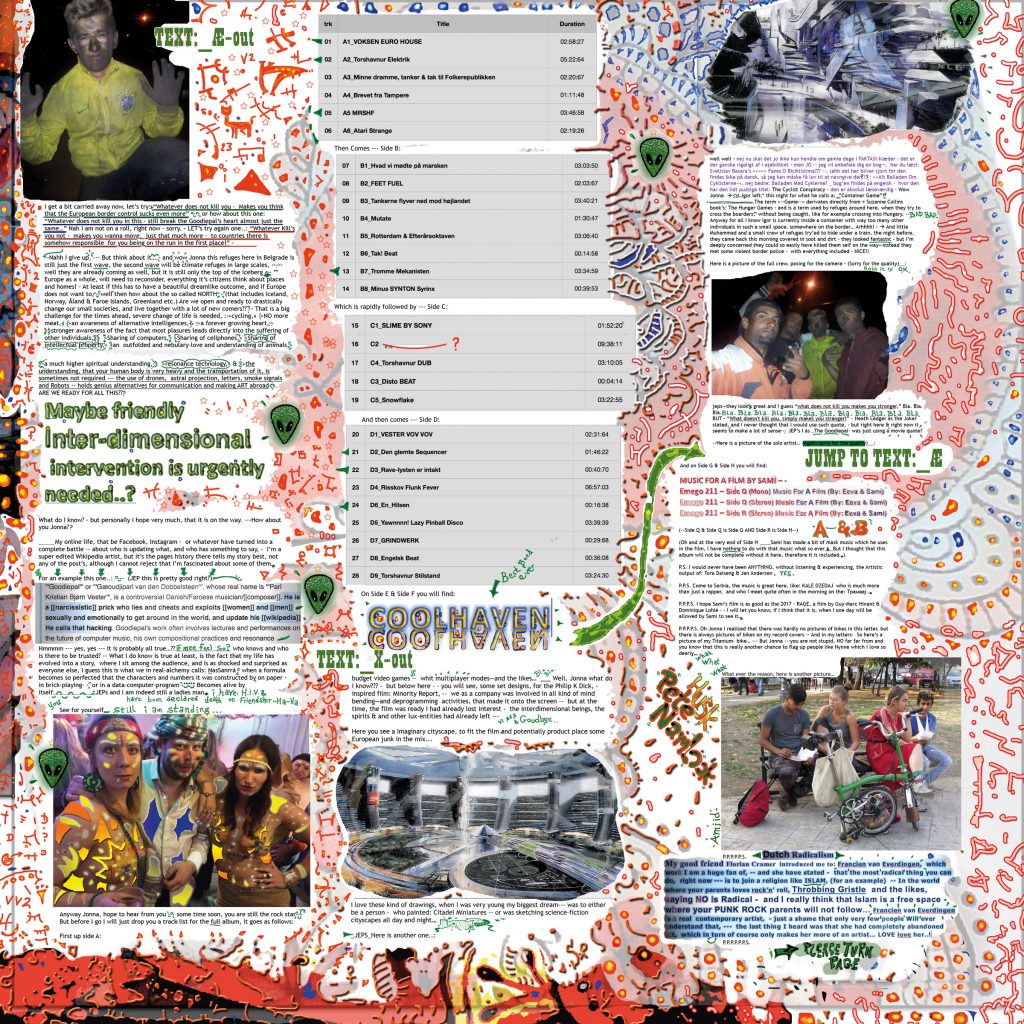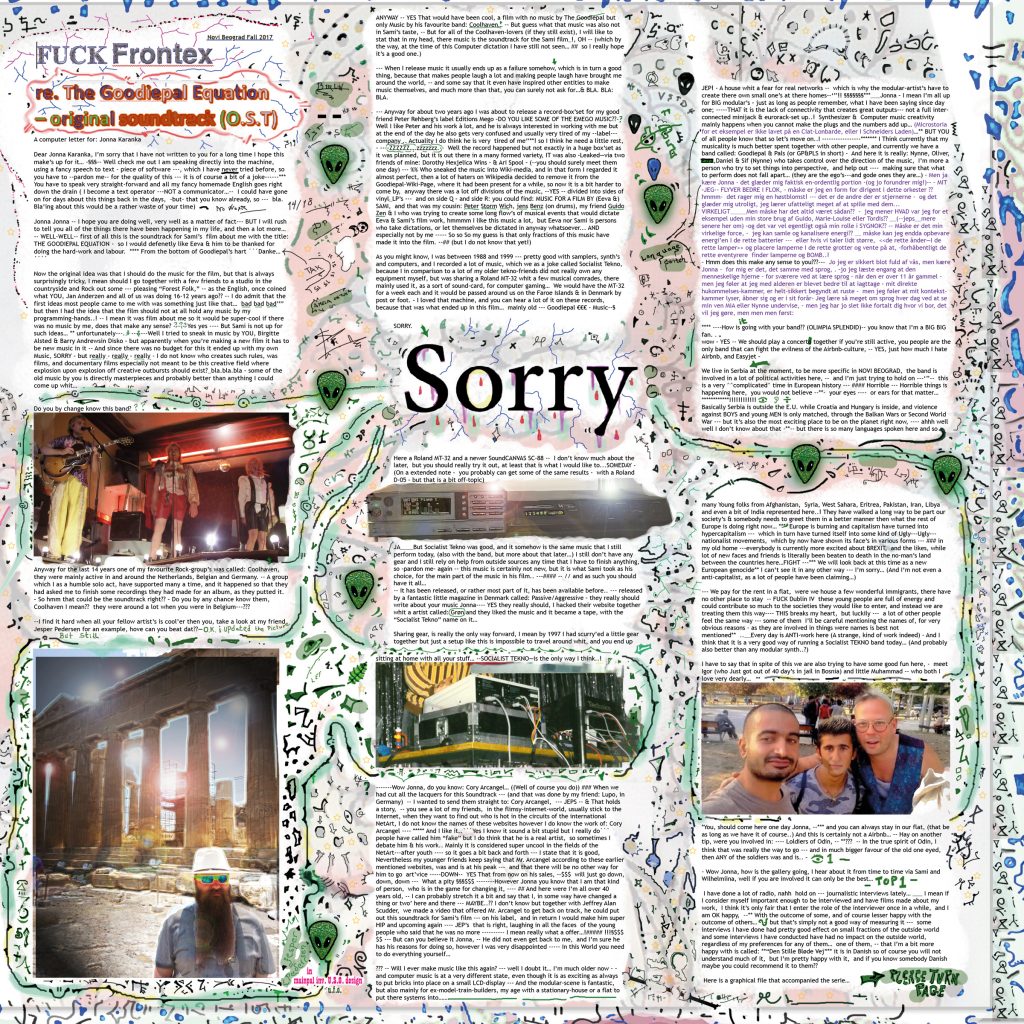 Goodiepal - The Goodiepal Equation
The Goodiepal Equation is not only the soundtrack for the wonderful documentary of the same title, but your Pal would not be your Pal if he would not cram more into it, as it has over 2 hours of music, plus an extensive letter to a certain Jonna Karanka, printed on the inside.
The Goodiepal Equation is a documentary film by Sami Sänpäkkilä about Danish musician, hacker, renaissance man, futurist, hustler, philanthropist, Rudolph Steiner dropout, programmer and millionaire Goodiepal. Meet the man for the new millennium!
Goodiepal (real name Kristian Parl Bjørn Vester, b. 1974–76) is a Danish musician, performance artist, lecturer and activist operating on the fringes of society. Goodiepal rides thousands of kilometres on a self-built bicycle that he uses to power his shows. He has released a record with a genuine 500-krone banknote embedded in the vinyl – priced at 250 kroner. Goodiepal has put together an exhibition for the National Museum of Denmark comprising all his material possessions, and he creates his art outside of customary institutions and norms.
Goodiepal's best friend, the former 1960s rock star Poul Erik, is another true eccentric, a hoarder living among things he has collected from skips. His dream is to own a piece of each item ever produced by human beings. Goodiepal considers Poul Erik his partner in crime, although his audience would prefer to see him without him.
Through the years, Goodiepal's activism has turned  increasingly radical and he drifts further and further away from social safety nets.
Goodiepal challenges us to reflect on our view of the world. What remains of us if we only exist to serve the system? What is THE GOODIEPAL EQUATION?
Please note all sides are 33 rpm except for side G which is 45rpm. There's heavy vinyl crackle and loops that sound like a stuck needle – this is as intended.
SIDE A – 1 VOKSEN EURO HOUSE
SIDE A – 2 Torshavnur Elektrik
SIDE A – 3 Minne dromme, tanker & tak til Folkrepublikken
SIDE A – 4 Brevet fra Tampere
SIDE A – 5 MRSHF
SIDE A – 6 Atari Strange
SIDE B – 1 Hvad vi Modte på marsken
SIDE B – 2 FEET FUEL
SIDE B – 3 Tankerne flyver ned mod hojlandet
SIDE B – 4 Mutate
SIDE B – 5 Rotterdam & Efterårsoktaven
SIDE B – 6 Tak! Beat
SIDE B – 7 Tromme Mekanisten
SIDE B – 8 Minus SYNTON Syrinx
SIDE C – 1 SLIME BY SONY
SIDE C – 2 (untitled)
SIDE C – 3 Torshavnur DUB
SIDE C – 4 Disto BEAT
SIDE C – 5 Snowflake
SIDE D – 1 VESTER VOV VOV
SIDE D – 2 Den glemte Sequencer
SIDE D – 3 Rave-lysten er intakt
SIDE D – 4 Risskov Funk Fever
SIDE D – 5 En Hilsen
SIDE D – 6 Yawnnnn! Lazy Pinball Disco
SIDE D – 7 GRINDWERK
SIDE D – 8 Engelsk Beat
SIDE D – 9 Torshavnur Stilstand
SIDE E – 1 Coolhavn Part 1
SIDE F – 1 Coolhavn Part 2
SIDE G – 1 Music for a Film by Sami first part (45rpm)
SIDE G – 2 IxxS lolo disco SASS (45rpm)
SIDE H – 1 Music for a Film by Sami second part
rrrqt
Medium: 4LP
Related Products