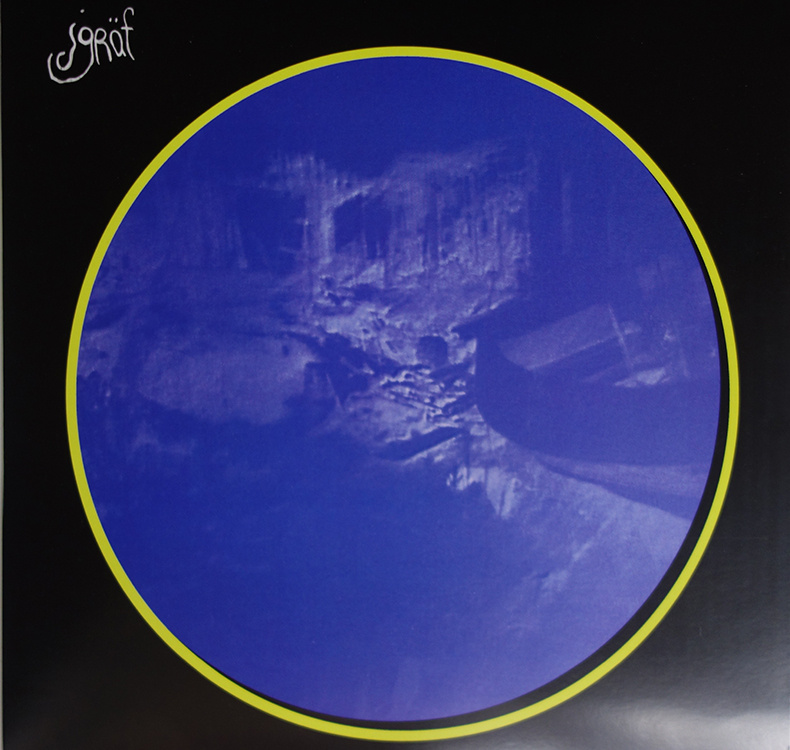 Jenny Gräf - The Future is a Faded Song
Gräf is a sound artist and a visual artist from Baltimore who explores peripheral places and states through composition, improvisation and participatory works. She uses the Tranoe, an analogue, touch sensitive analogue synthesizer designed for her by Peter Blasser, to process live vocals, guitar and percussion and to re-organize sound to present mutations of dominant themes in music. Blending non-static patterns with composed sequences her work blurs the lines between noise and song structure.
Released on her own label Juneau Palace in 2013, this was her first solo LP. The compositions blend improvisation and song structure to explore the grey area between order and chaos, between listening and being subsumed by sound. Gräf makes melody behave like a Loch Ness monster, surfacing and resurfacing in unsuspected moments, rearranging it temporally to bring forth the uncanny in the familiar. The first song, Glemmer Du, stands out especially due to the vocals by Jenny's mother, Inge-Lise Sheppard, singing in Danish.
Medium: LP
Related Products