Jeremy Richey - Sylvia Kristel: From Emmanuelle to Chabrol
A trailblazing figure in film and popular culture, Netherlands native Sylvia Kristel became one of the biggest stars in the world as Emmanuelle in 1974. Alongside her most famous role, directed by Just Jaeckin, a little-known fact is that Sylvia Kristel also appeared in over 20 films between 1973 and 1981 featuring work with some of the greatest directors in film history including Walerian Borowczyk, Alain Robbe-Grillet, Roger Vadim and Claude Chabrol. Now the story of Sylvia's astonishing career in the '70s is told in this lavishly designed "coffee table book", written by Jeremy Richey.
Featured are new interviews with Just Jaeckin, Pim de la Parra, Robert Fraisse, Joe Dallesandro and Francis Lai among others. This is a film-by-film guide to one of the most distinctive and uncompromising careers in modern cinema, and a celebration of a most remarkable woman.
Format: 26,5 x 32 x 3 cm.
340 Pages with more than 200 photos, film stills and posters in colour and black&white.
Note: this is a hardcover book that weighs over 2 kilos!
It has a dust jacket. The main image is the cover, the "swimming pool" image is on the dust jacket.
About the Author
Jeremy R. Richey is a film and music historian and writer originally from Kentucky, now residing in Washington. His work has appeared in a variety of books and magazines as well as on various home video supplements, including audio commentaries for Cult epics releases Madame Claude and the upcoming Julia and Mysteries.
About Cult Epics
Cult Epics is a publisher run by Nico B who was founder of the legendary Amsterdam video store Cult Videoheek, and moved to the US in 1998. He also published a book on the band Christian Death.
Medium: Book
Related Products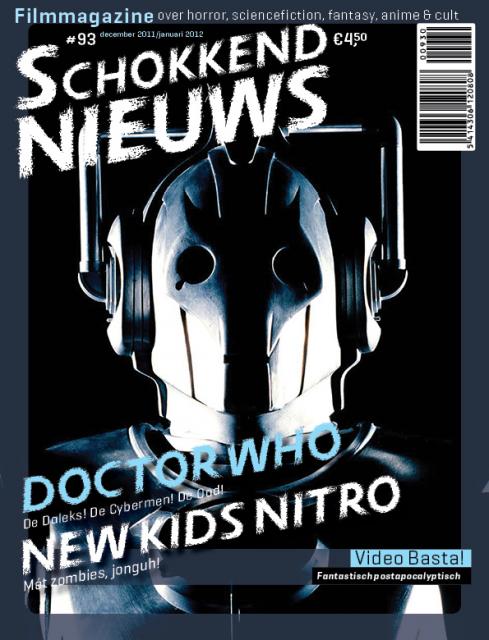 Medium: Magazine