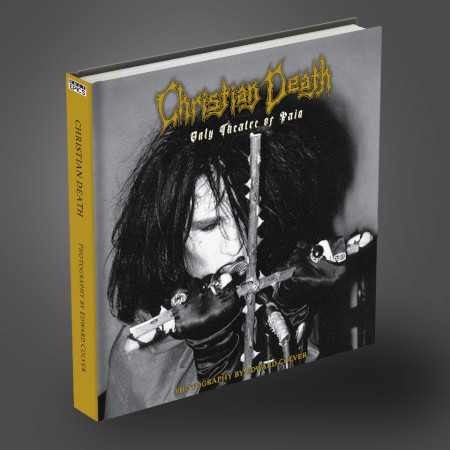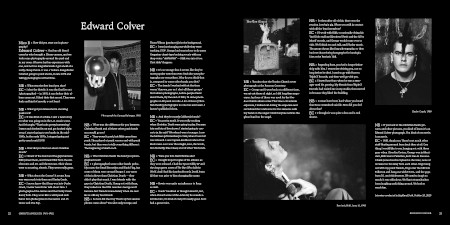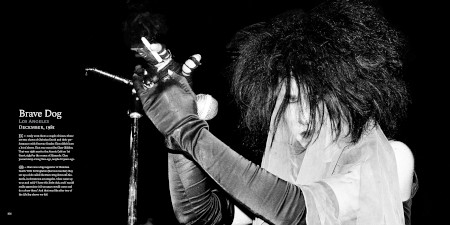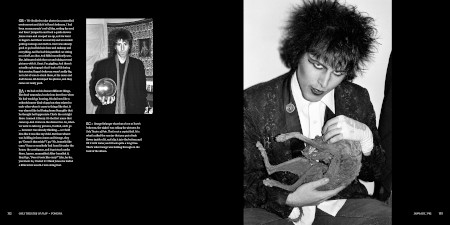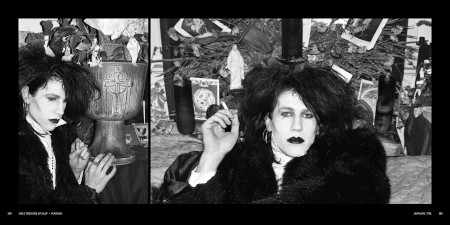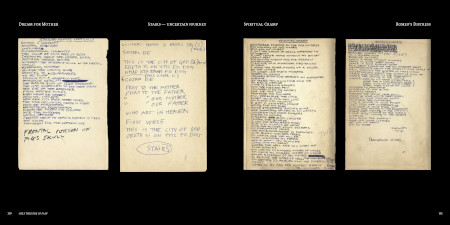 Nico B and Edward Colver - Christian Death: Only Theatre of Pain (hardcover book)
Christian Death is an American deathrock band formed in Los Angeles County, California, in 1979 by Rozz Williams (1963-1998). Williams was eventually joined by guitarist Rikk Agnew of the band Adolescents, with James McGearty on bass guitar and George Belanger on drums. This lineup was responsible for producing the band's best-known work, their 1982 debut album Only Theatre of Pain, which was highly influential in the development of the style of music known as death rock as well as the American gothic scene. During this time L.A. punk rock photographer Edward Colver befriended the band and shot Christian Death at a dozen of the band's concerts in the Los Angeles area during a six-month period in 1981 and 1982, as well as photographing Rozz at his family home with the band which was later used for the back cover of Only Theatre of Pain, and a session of iconic images at a cemetery in Pomona.
With major line-up changes over the years, Christian Death has retained "a relentlessly confrontational stand against organized religion and conventional morality." (Steve Huey in his Christian Death biography on AllMusic)
Contributors
Cult Epics founder Nico B, a friend of Rozz Williams, edited this oversized (12×12") hardcover book. Edward Colver's photos capture rare and never-before-seen moments, while Colver as well as surviving band members and others through new interviews tell the story of early Christian Death. Nico B, by the way, also published a giant book on Sylvia Kristel.
Hardcover book, 220 Pages, 12x12x1 inch, over 200 B&W & Color Images
Medium: Book
Related Products