Home
/
Books & Magazines
/ Improvisation Rites: From John Cage's Song Books to The Scratch Orchestra's Nature Study Notes
Back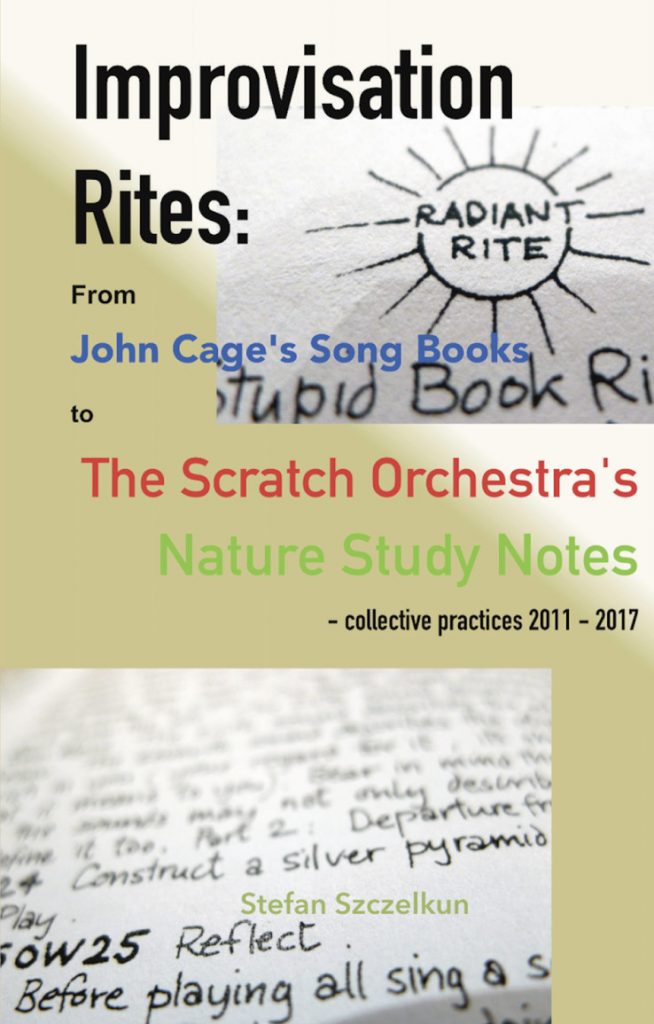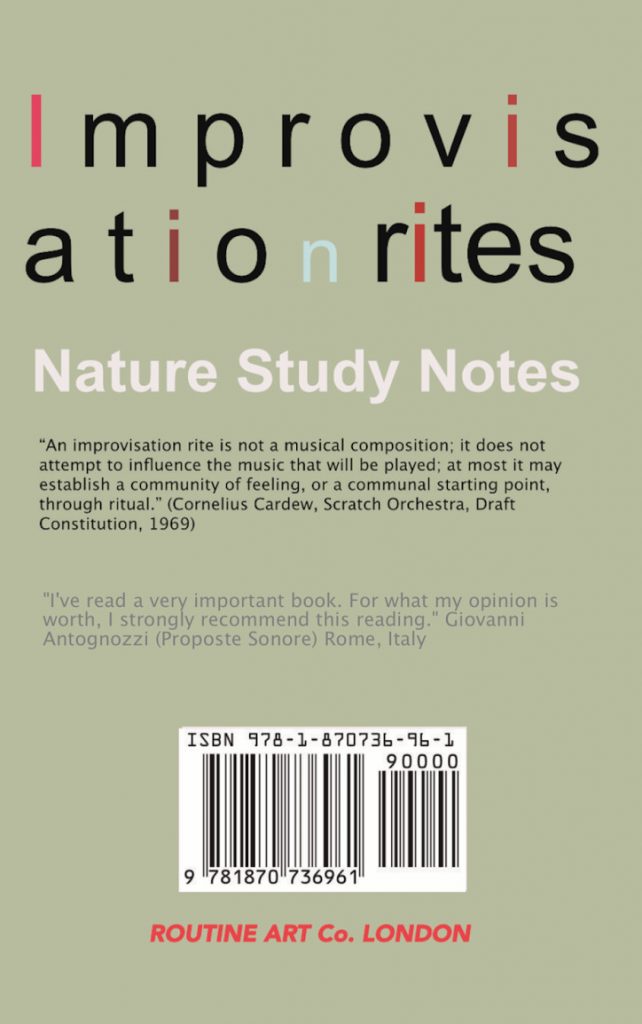 Stefan Szczelkun - Improvisation Rites: From John Cage's Song Books to The Scratch Orchestra's Nature Study Notes
"An improvisation rite is not a musical composition: it does not attempt to influence the music that will be played; at most it may establish a community of feeling, or a communal starting point, through ritual." (Cornelius Cardew, Scratch Orchestra, Draft Constitution, 1969).
"An account of an intergenerational project that used my experience of The Scratch Orchestra (1969-1972) to work with a younger generation of people. We started by doing two performances of John Cage's magnum opus 'Song Books'. Then we worked with the improvisation rites in Cornelius Cardew's collective work 'Nature Study Notes'. This book documents the collective process and the performances. It also includes assessment by the participants and an afterglow in which Carole Finer and I were invited to do workshops and a performance in Documenta 14 in Athens in 2017." (Stefan Szczelkun)
Paperback, 167 pages, includes photography and artwork along with textual material and links to online audio recordings. You can have a look inside the book here.
Szczelkun studied architecture at Portsmouth before joining the Scratch Orchestra. Whilst at college he ran the Portsmouth Arts Workshop after being inspired by the Drury Lane Arts Lab and came in contact with leading experimental artists of the day. During the '80s Szczelkun moved from mail art to drawing, printmaking and performance art, and his work took a literary and theoretical turn in relation to identity politics.
Reviewers said:   "If you are interested in the role of experimental art in England as I am, then this book is worth a read." (Simon Poulter, UK)
"It's to Stefan Szczelkun's enormous credit that he's revived these pieces. It's to the enormous credit of those in TGTIRTSOBCC [the collective of performers] that they made it happen" (tENTATIVELY, cONVENIENCE, USA)
Medium: Book
Related Products