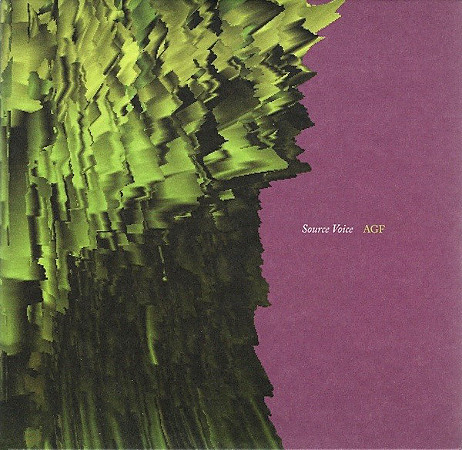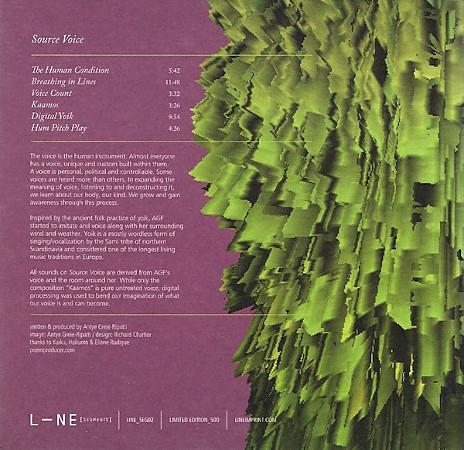 AGF - Source Voice
AGF a.k.a. Antye Greie (1969, East Germany) is a vocalist, songwriter, producer, performer, poet and calligrapher.
The voice is the human instrument. Almost everyone has a voice, unique and custom built within them. A voice is personal, political and controllable. Some voices are heard more than others. In expanding the meaning of voice, listening to and deconstructing it, we learn about our body, our kind. We grow and gain awareness through this process.
Composing in a unique way with her voice makes AGF's work a way to consider humanity. On Source Voice, all sounds are derived from artist's voice and the room around her.
Medium: LINE [SEGMENTS]
Related Products