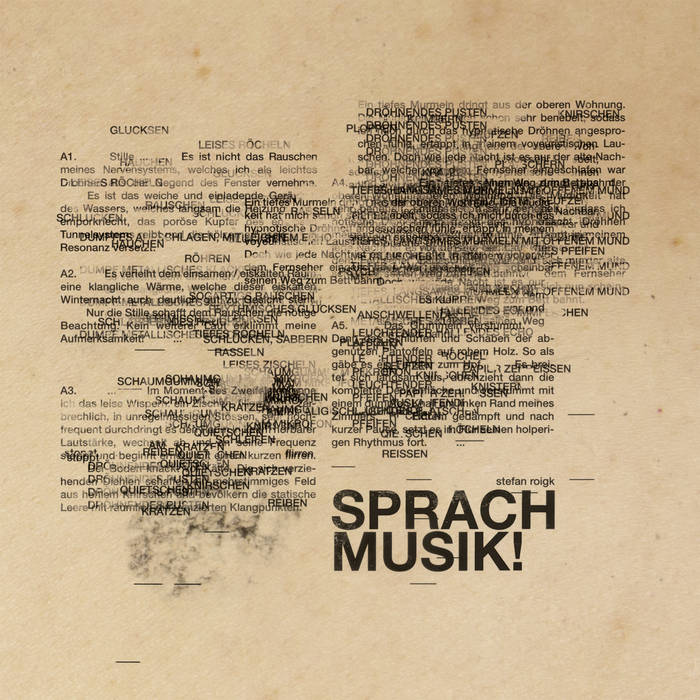 Stefan Roigk - Sprachmusik
Stefan Roigk is an artist based in Berlin, specialised in sound art. This electro-acoustic text-sound composition was meant as a radio play, composed of poetic lectures, vocal treatments, concrete sounds and deep vocal drones, using material from several live recordings and performances made between 2012 and 2015. Released in 2022, total time 32 minutes.
listen here to get an idea!
Medium: CD
Related Products