Out of stock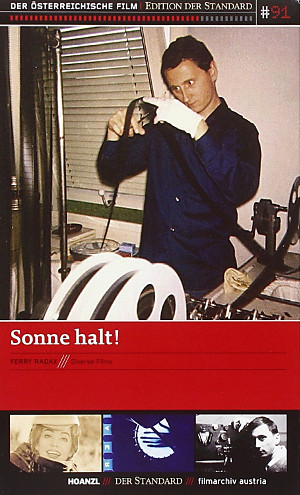 Ferry Radax - Sonne Halt!
1. Sonne Halt! (1959/60)
2. Groβe Liebe (1966)
3. Forum Dichter Graz (1967)
4. H.C. Artmann (1967)
5. Testament (1967/68)
'Sonne Halt' was made together with Konrad Bayer, who also plays a double role in this experimental movie and interprets parts from his text 'Der 6. Sinn' (The 6th Sense). Bayer plays a dandy at the Riviera who shoots the sun out of the sky to impress a lady.
Medium: DVD
Related Products