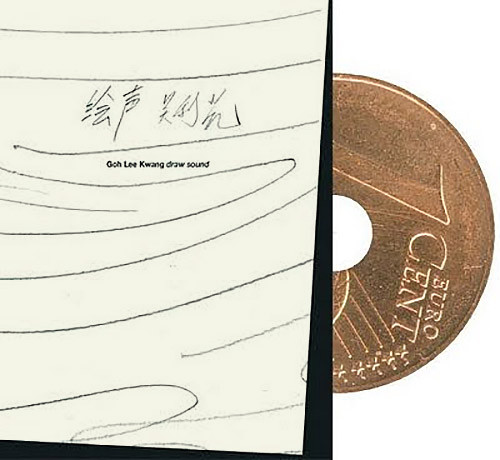 Goh Lee Kwang - Draw Sound
8 1/2 minute long disc with 98 tracks. Each cut is roughly equivalent, consisting of the sound of one or more coins being dropped onto wooden surface.
The disc is accompanied by a handsomely printed booklet containing 30 squiggly pencil drawings. They're very loose and somewhat random within a general kind of form–not such a bad analog to the sound of the coins.
Medium: 3" CD and Booklet
Related Products