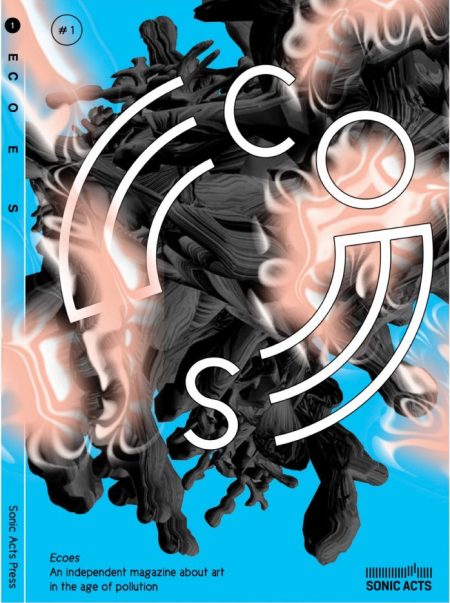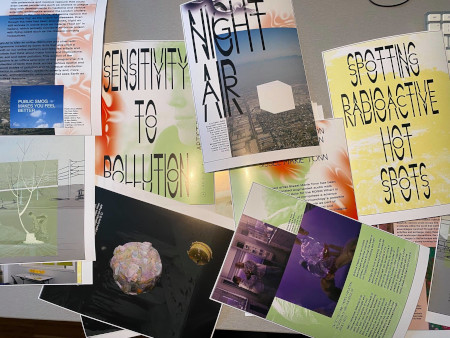 Sonic Acts - Ecoes #1
Ecoes is a new periodic magazine that continues Sonic Acts' emphasis on artists and thinkers proposing alternatives to the anthropocentric view that sees Earth and the non-human world as an endless resource.
The first issue presents artists that focus on mining, microplastics, the origins of the blues from an Indigenous perspective that sees humans as entangled with the environment, Cold War toxic legacies and depleted uranium, invasive species and deadly clouds in one of the epicentres of extractivist operations in the Russian Arctic.
About Sonic Acts
Sonic Acts is an interdisciplinary arts organisation based in Amsterdam, founded in 1994 to provide a platform for new developments in electronic and digital art forms.
Format: 19.5 x 28.5 cm, softcover, illustrated, 135 pages
Edited by Mirna Belina, Sonic Acts
Designed by Rafaela Dražić
Contents:
INTRODUCTION
Mirna Belina 'EVERYBODY HAS TO DRINK THEIR FAIR SHARE OF THE SHIT'
SPECIAL PROJECT
Anika Schwarzlose, Brian D. McKenna UNEARTH
ARTIST IN FOCUS
Sissel Marie Tonn SENSITIVITY TO POLLUTION – An interview by Stefan Wharton
OVEREXPOSED – Sonic Acts Residency Programme
MELT: MELTing Time by Margarita Osipian
Maryam Monalisa Gharavi: BUT IT WAS THERE FOR THE TAKING by Margarita Osipian
Devin Hentz: SITUATING FASHION by Victoria Douka-Doukopoulou & Pim Sem Benjamin
Angela Chan: COMMUNAL CLIMATE KNOWLEDGES by Victoria Douka-Doukopoulou & Angela Chan
Ameneh Solati: CHALLENGING ARCHITECTURE by Mirna Belina
Arjuna Neuman: RESIDENCE TIME by Mirna Belina
OVEREXPOSED SPECIAL
Arjuna Neuman FOR LULA, MISSISSIPPI
NIGHT AIR
Sarah Kanouse: SPOTTING RADIOACTIVE HOT SPOTS – An interview by Kyveli Mavrokordopoulou
Carson Fisk-Vittori: SHIFTING KIND
Rosa Whiteley: WORLDING WEIRD WORLDS
Medium: Magazine
Related Products