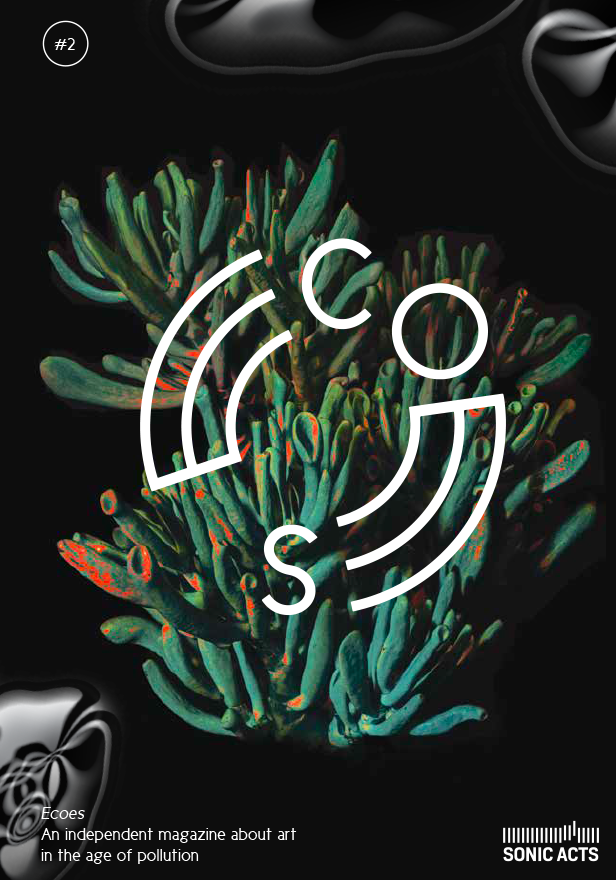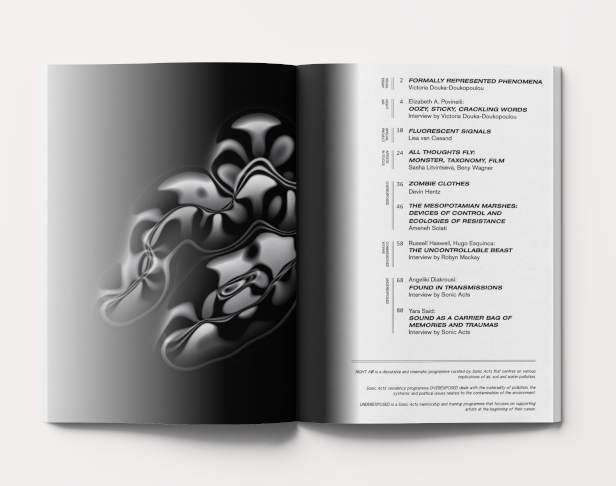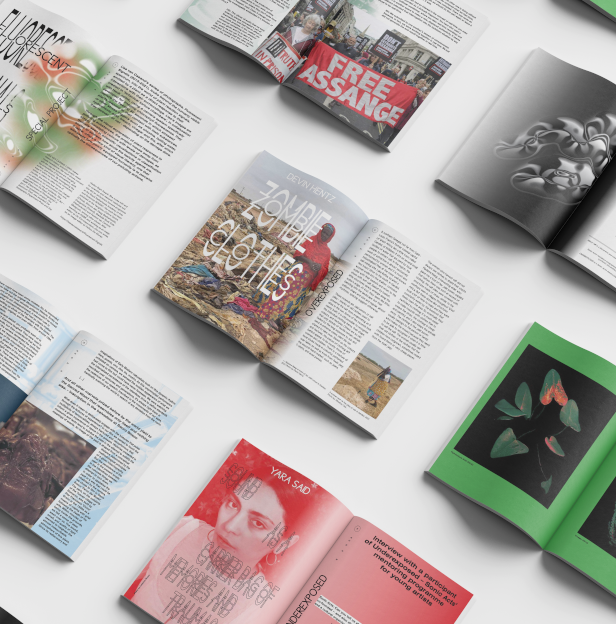 Sonic Acts - Ecoes #2
Second edition of Sonic Acts' new periodic magazine on art in the age of pollution. Presenting artists and thinkers who propose alternatives to the anthropocentric view that sees Earth and the non-human world as an endless resource.
In this issue: texts, visual essays and interviews that explore the resonating terms and phrases used to express the complex experience of living in a polluted world. The magazine dives deep into the curious presence of taxonomies of monsters at the heart of Early Modern European science, the unlikely afterlife of discarded clothes in Senegal, the visual evidence of plant responses to polluting substances, the Mesopotamian Marshes as a system of control and resistance, and artistic reflections on making work in a climate of dread and anguish.
Featured artists and thinkers include Victoria Douka-Doukopoulou, Elizabeth A. Povinelli, Lisa van Casand, Sasha Litvintseva, Beny Wagner, Devin Hentz, Ameneh Solati, Russell Haswell, Hugo Esquinca, Angeliki Diakrousi, and Yara Said.
Table of Contents:
VISUAL ESSAY
Victoria Douka-Doukopoulou:  FORMALLY REPRESENTED PHENOMENA
NIGHT AIR
Elizabeth A. Povinelli:    OOZY, STICKY, CRACKLING WORDS – An interview by Victoria Douka-Doukopoulou
SPECIAL PROJECTS
Lisa van Casand:   FLUORESCENT SIGNALS
ARTISTS IN FOCUS
Sasha Litvintseva, Beny Wagner: ALL THOUGHTS FLY: MONSTER, TAXONOMY, FILM
OVEREXPOSED – Sonic Acts Residency Programme
Devin Hentz: ZOMBIE CLOTHES
Ameneh Solati: THE MESOPOTAMIAN MARSHES: DEVICES OF CONTROL AND ECOLOGIES OF RESISTANCE
COMMISSIONED WORKS
Russell Haswell, Hugo Esquinca: THE UNCONTROLLABLE BEAST – An interview by Robin Mackay
UNDEREXPOSED
Angeliki Diakrousi: FOUND IN TRANSMISSIONS – An interview by Sonic Acts
Yara Said: SOUND AS A CARRIER BAG OF MEMORIES AND TRAUMAS – An interview by Sonic Acts
Medium: Magazine
Related Products