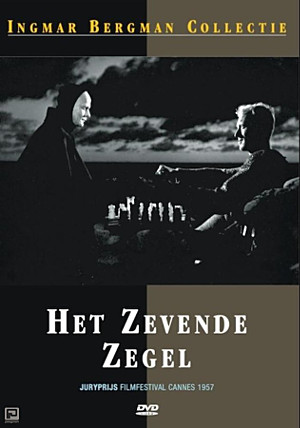 Ingmar Bergman - The Seventh Seal (Het Zevende Zegel)
When a knight returns home from the crusades, religious fanatism and chaos rule the country, while it is being swept by the plague. When Death appears to take him away, The knight challenges him to a game of chess for his life. The Knight and Death play as the people around them try to deal with the upheaval the plague has caused.
The Seventh Seal (in Swedish Det Sjunde Inseglet), a Swedish allegorical dramatic film was released in 1957 and is widely considered director Ingmar Bergman's greatest work and a classic in world cinema.
Please note: Dutch subtitles only.
Medium: DVD
Related Products