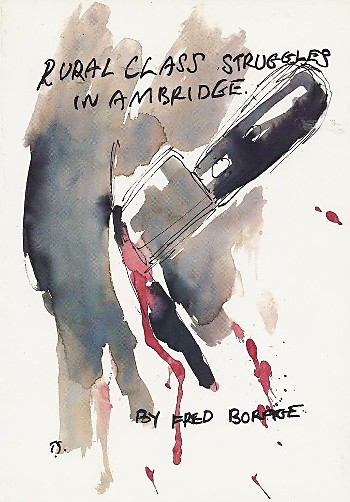 Fred Borage - Rural class struggles in Ambridge
Edited by Chris Cutler in accordance with Wittgenstein's quote "The object of Philosophy is to replace concealed nonsense by revealed nonsense", this sparkling work (dating from 1982) rivals Nature itself in its accuracy.
And all of this set on a canvas larger than the Universe, with characters greater than destiny…
With illustrations by Tintoretto Sheepdip & (Thank God!) three helpful diagrams by the Author!
Medium: Book
Related Products