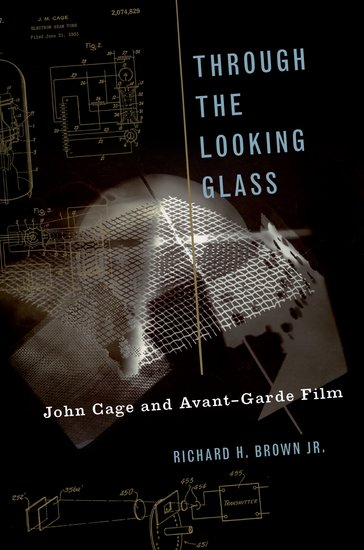 Richard H. Brown - Through The Looking Glass – John Cage and Avant-Garde Film
Ooops..  this was suddenly in demand, and now out of stock, sorry. Will re-order it as soon as possible!
Through the Looking Glass examines John Cage's interactions and collaborations with avant-garde and experimental filmmakers, and in turn seeks out the implications of the audiovisual experience for the overall aesthetic surrounding Cage's career. As the commercially dominant media form in the twentieth century, cinema transformed the way listeners were introduced to and consumed music. Cage's quest to redefine music, intentionality, and expression reflect the similar transformation of music within the larger audiovisual experience of sound film. This volume examines key moments in Cage's career where cinema either informed or transformed his position on the nature of sound, music, expression, and the ontology of the musical artwork. The examples point to moments of rupture within Cage's own consideration of the musical artwork, pointing to newfound collision points that have a significant and heretofore unacknowledged role in Cage's notions of the audiovisual experience and the medium-specific ontology of a work of art.
Richard H. Brown is Lecturer in Music, California State University, Long Beach. He earned a PhD in musicology from the University of Southern California. He has published articles on John Cage, experimental music, sound art, film music and copyright in The Journal of the Society for American Music, Contemporary Music Review, Leonardo, and American Music Review.
Table of contents:
Introduction: Audiovisual(ity/ology)
Chapter 1: The Spirit inside Each Object: Oskar Fischinger, Sound Phonography, and the "Inner Eye"
Chapter 2: "Dreams that Money Can Buy": Trance, Myth, and Expression, 1941-1948.
Chapter 3: Losing the Ground: Chance, Transparency and Cinematic Space, 1948-1958
Chapter 4: Cinema Delimina: Post-Cagean Aesthetics, Medium-Specificity, and Expanded Cinema
Conclusion: "Through the Looking Glass": Poetics and Chance in John Cage's One
Bibliography
Index
Paperback, published in 2019, 296 pages, 141 illustrations.
Medium: Book
Related Products