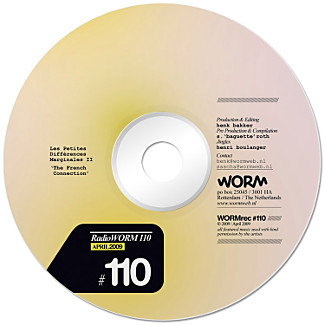 Various Artists - Radio WORM 110
WORM's own monthly compilation that is broadcast by internet and free radio stations worldwide. All they have to do is start the CD, jingles & all. Never a dull moment. All tracks exclusive to this issue.
A French freak-pop issue this time with Tapetronic, Le Club des Chats, Scarlatti Goes Electro, but also with Les Princes du Kuduro from Angola, The Cubase Diva and Moishe Moishe Moishele !! . .??
mrow : )
Medium: CD
Related Products