Out of stock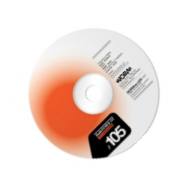 Various Artists - Radio WORM 105
WORM's own monthly compilation that is broadcast by internet and free
radio stations worldwide. All they have to do is start the CD, jingles
& all. Never a dull moment. This time an Argentina Special.
Features:
Ralf, Criadero en Seres, Los Siquicos Literalenos, Mother Day, Minimalista Pais, Punto Smock, Chancha Via Circuito, Nebel Dots, Azur, El Remolon, Alan Courtis, Bernardo Machaque.
Medium: CD
Related Products