Out of stock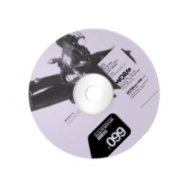 Various Artists - Radio WORM 099
WORM's own monthly compilation that is broadcast by internet and free
radio stations worldwide. All they have to do is start the CD, jingles
& all. Never a dull moment. All tracks exclusive to this issue.
Features:
Spruyt/De Haan, Eustachian, Gangpol und Mit, Alexei Borisov, The Rebel, Realicide, Sudden Infant, Raed Yassin & Liz Allbee, O.Lamm, MEC, Crank Sturgeon, Silver Apples, DJ Sticky Glue, Ergo Phizmiz & David Fenech, Max Eastley, Toecutter and a jingle/outro by Toecutter!
Medium: CD
Related Products