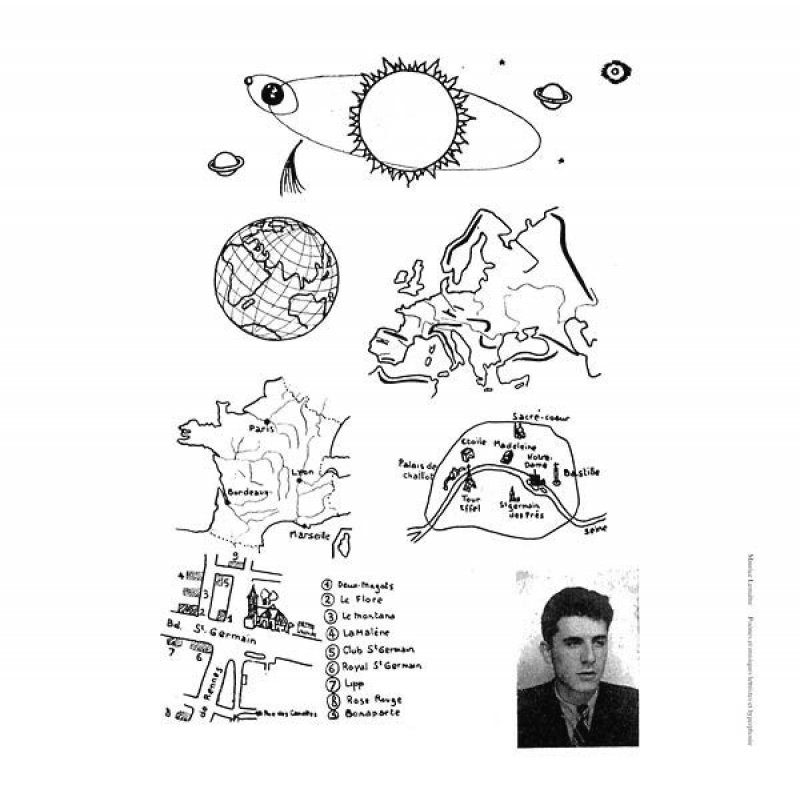 Maurice Lemaître - Poèmes et Musiques Lettristes et Hyperphonie
An exceptionally wild sonic art and poetry document, recorded between 1952 and 1968. Lemaître dared the unthinkable: neo-yéyé rhythmic muzak destroyed by "lettries" disseminated with the biggest care. This record includes an improvisation performed at the Museum of Modern Art, Paris, 1961, in the context of a reading by Isidore Isou. Also included on this LP is a previously unreleased torrid "concerto" titled "L'alcove" for a lettrist male chorus and female solo orgasms, followed by "L'ascension du Phénix M.B.", a sound collage from 1967.
Liner notes by Frederic Acquaviva and a fantastic front cover drawing by Lemaître himself.
VXX
Medium: LP
Related Products