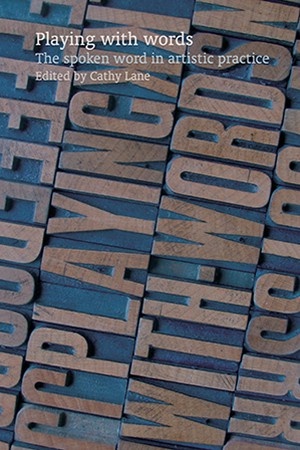 Cathy Lane - Playing with words
Back in stock!  Playing with Words is a collection of responses from over 40 leading contemporary composers and artists who have been invited to represent aspects of their creative practice with words, and in particular, the spoken word, for the printed page. The book concentrates on the kinds of creative play to be found in different sound based genres such as electroacoustic music composition, text sound composition, and sound poetry.
This book was first published in 2008 by RGAP, and has now been reprinted and re-published by Uniformbooks. Paperback, 206 pp.
Medium: Book
Related Products