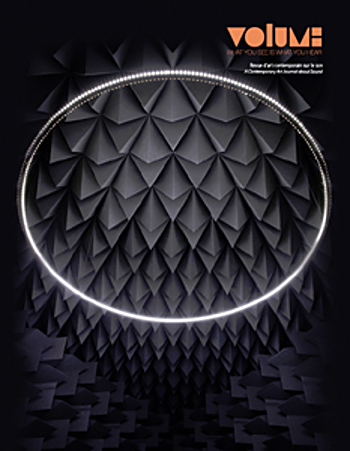 Volume - # 05
A Contemporary Art Journal about Sound. Bilingual (English/French) and biannual, Volume is the first
magazine devoted to sound issues in art, and to the complex
relationships between visual and sound forms, both in contemporary art
and history. Volume is neither a musical magazine, nor a magazine about sound art; rather, it sees sound from the angle of
the visual arts.This issue, entitled "What you see is what you hear", is about fidelity, about how the brain guides perception, about music heard in dreams, singing voices and ghostliness.
Medium: Magazine
Related Products