Out of stock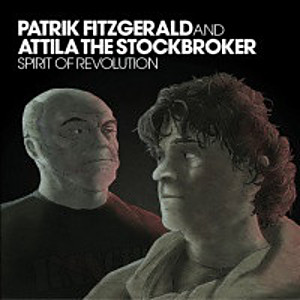 Patrik Fitzgerald and Attila the Stockbroker - Spirit of Revolution
Spitit of Revolution (2007) is a split 7″ single with punk poet Attila the Stockbroker. It contains 5 tracks, 2 new Patrik Fitzgerald recordings. The Next Revolution recorded live in Norway and Tired recorded in New Zealand and sent by email to Norway, where industrial
classical musicians and the sound of rainfall were added and the track
was mixed. Pressed on brightred vinyl.
Medium: 7"
Related Products