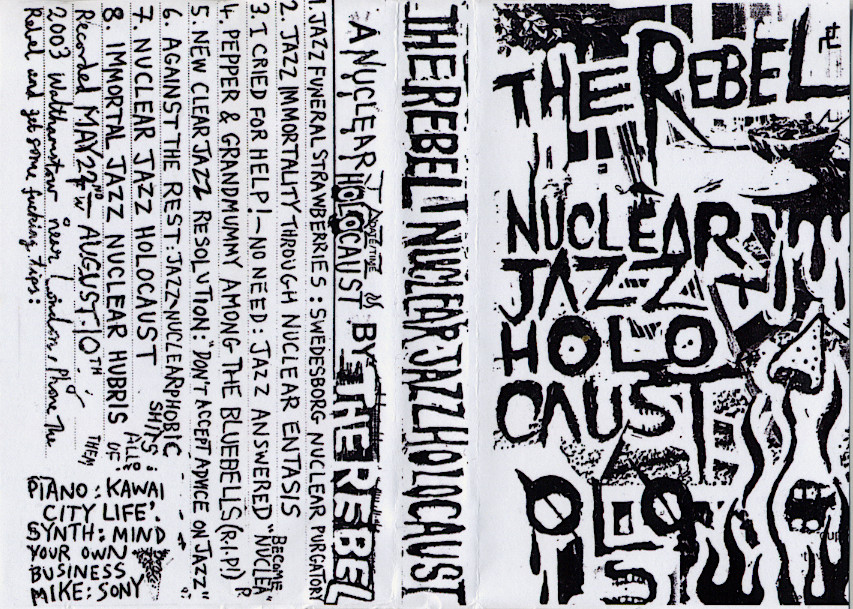 The Rebel - Nuclear Jazz Holocaust
Long lost/hard to find cassette from Benedict Roger Wallers (a.k.a. The Rebel) album from 2003, released officially in April 2012 by Neen Records of Newcastle.
Limited edition of 100 and an included code to download the MP3 audio files.
Tracklist:
A1 Jazz Funeral Strawberries
A2 Jazz Imortality Through Nuclear Entasis
A3 I Cried For Help!
A4 Pepper And Grandmummy Among The Bluebells
A5 Nuclear Jazz Resolution
B1 Against The Rest
B2 Nuclear Jazz Holocaust
B3 Immortal Jazz Nuclear Hubris.
Medium: Music Cassette
Related Products