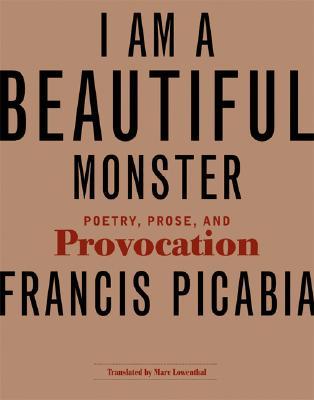 Francis Picabia - I Am A Beautiful Monster
Poet, painter, self-described funny guy, idiot, failure, pickpocket, and
anti-artist par excellence, Francis Picabia was a defining figure in
the Dada movement; indeed, Andre Breton called Picabia one of the only
"true" Dadas. Yet very little of Picabia's poetry and prose has been
translated into English, and his literary experiments have never been
the subject of close critical study. I Am a Beautiful Monster is the first definitive edition in English.
Publisher:
MIT Press
/ ISBN 978-0-262-16243-1
Medium: Book
Related Products