Out of stock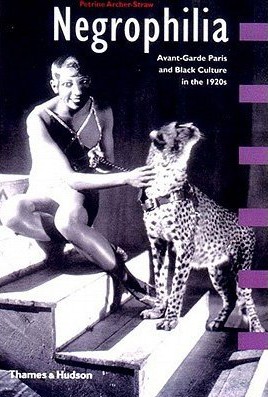 Petrine Archer-Straw - Negrophilia: Avant-Garde Paris and Black Culture in the 1920s
Black culture was very much in vogue in avant-garde Paris in the 1920s as white artists celebrated it as a means of escaping bourgeois values. At the same time, an emphasis on the "primitive" often reduced blacks to racist stereotypes. In this lively, highly accessible study, Archer-Shaw utilizes her background as an art historian and curator to discuss black life and its complex, often disturbing interaction with white European society. The focus on art (including painting, photography, fashion, and sculpture) distinguishes this book from other important works such as Michel Fabre's From Harlem to Paris (LJ 11/15/91), which concentrates on the literary scene, and Tyler Stovall's more general Paris Noir: African Americans in the City of Light (LJ 12/96). Archer-Straw's book also differs from these works by devoting considerable attention to whites as well as blacks, including shipping heiress Nancy Cunard, art collector Paul Guillaume, and photographer Man Ray.
Petrine Archer-Straw is  freelance art historian and curator living in Jamaica.
Published in 2000, paperback, 208 pages, 123 illustrations.
Medium: Book
Related Products